Car Technologies that will Revolutionize the Way You Drive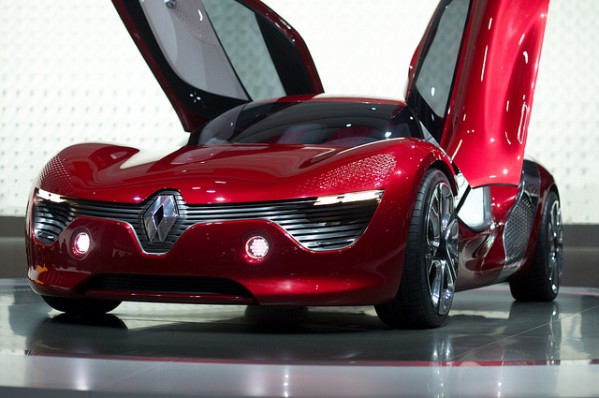 Can advanced technology revolutionize the way we drive cars? Absolutely! Luxury auto makers are already working on making vehicles look more like space ships; better yet, soon enough our cars will have the exact same functions as our tablets and smartphones. We can't stop the auto industry from advancing, and as long as the demand for high-tech increases, it's only natural for car brands to want to keep up. Ten years ago we couldn't have imagined that driverless cars would exist. Right now, we're amazed by Google's self-driving vehicle. More revolutionary technologies will soon emerge, and until that happens, here's what's in the making.
In-car Wi-Fi
Now that would be amazing don't you think? Sometime in the future, all cars will be linked to the web. In fact, vehicles will need to stay connected for drivers to have access to the features offered by their dashboards. Wireless connectivity is a type of technology that grows at an incredibly fast rate. Recently, Ford launched Sync, an integrated in-car entertainment and communications system that permits users to control music, make calls and perform additional functions without using their hands. The system is activated by voice and it runs on an operating system created by Microsoft, called Windows Embedded Automotive.
Voice recognition technology
Voice recognition technology already exists. However, it has to be perfected. Since future vehicles will be connected to the internet, drivers will have a tendency to navigate the web even when they're driving. That's extremely dangerous, so voice recognition should be able to provide access to apps without using your fingers.
Exterior airbags to stop accidents
This technology seems a little far-fetched, at least for now. Nevertheless, someday it could completely revolutionize the overall driving experience. Latest models have seat belt airbags, side airbags, curtain airbags, and even knee airbags. Right now, Mercedes Benz is trying to develop an airbag technology that can prevent severe crashes. The concept is based on sensors that will determine if an accident is about to happen; the exterior airbags will be placed underneath the vehicle, and they will deploy in time to stop a collision.
High-tech dashboards
Digital dashboards are not new to the world of car manufacturing. However, in a few years we're expecting high-tech screens that will completely alter the way we maneuver our vehicles. What would you say if your iPad was integrated into your car's dashboard? Such pioneering technology will permit easy chatting, messaging and internet navigation, not to mention that you'll be able to access important data without having to use a laptop, tablet or smartphone. Bluetooth works miracles, so we're hoping that one day we will witness a complete makeover in car dashboard technology.
In-car holograms
Believe it or not, in-car holographic displays already exist. There's a project currently under development, and it combines movement sensors with holographic displays to provide images for those sitting in the back of a car, or next to the driver. If you ever played Nintendo Wii or Kinect then you may have an idea of how the technology works. Mercedes is the proud developer of SplitView, a holographic system that provides pixilated images for the driver and the passenger.
Sensor system for brakes
Sometime when we're driving and we want to avoid a person trying to cross the street, we can't do it on time. Therefore, it was about time for car manufacturers to think of brake systems with sensors. This will make driving much safer, not to mention that the technology can save a lot of lives, and cars, too. The technology makes use of lasers, and some even have video data. When the sensors notice that there's something on the road, it determines the car's speed and sends an alert meant to persuade the driver to lower the speed; more advanced systems, have an automatic brake system that activates when a possible collision is predicted.
Certain car technologies and car parts are revolutionary, and they have the greatest chances of completely altering our driving experience. While some are still being perfected, others have already been integrated in latest generations of car models. We won't be seeing cars drive and park themselves any time soon, but it's safe to assume that 20 years from now this super advanced technology will be standard in many car models around the world.
Concept Car Renault Desir photo by Dk58 – Renaud. License: CC BY 2.0.