What New Car Technologies Can We Expect in the Near Future?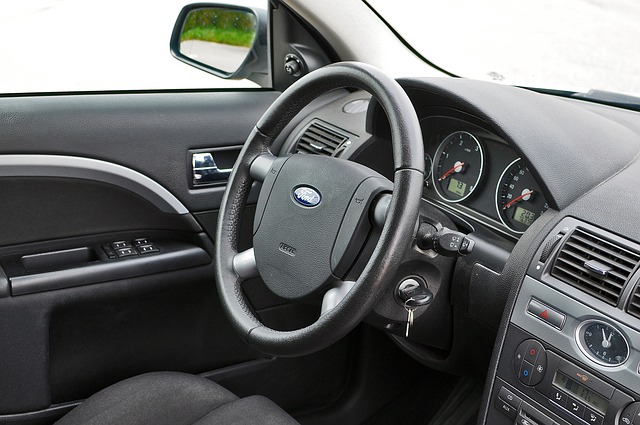 Vehicles have come on leaps and bounds since Karl Friedrich Benz patented what was believed to be the first true motor car back in 1885/86. As well as increased power, presence and speed, vehicles of today boast a wide range of in car technologies with dealers offering some of the best makes and models. Swanky features such as high-tech audio systems and in-built sat navs are already commonplace but what can we expect to see in the coming years?
Autonomous vehicles
There's plenty of reason to believe that we'll see many big changes to the motor world over the coming years including the introduction of semi-automated vehicles by 2020 – after all, America's second largest automaker, Ford, are already pursuing self-driving cars and have gathered a team of experts to work on autonomous vehicle development.
Raj Nair, Ford group vice president of Global Product Development said: "During the next five years, we will move to migrate driver-assist technologies across our product line-up to help make our roads safer and continue to increase automated driving capability." Ford, however, is not the only marque to be working on such futuristic technologies with competitors such as GM, Volkswagen, Audi, Mercedes and Tesla having all announced plans to offer semi-automated driving systems within the next few years.
Systems that override drivers' decisions
Road safety is of paramount importance, which is why driver override systems – which will allow your car to actively disregard your commands and make its own decisions – will be introduced sooner rather than later. While we already have vehicles on the road that will apply the brakes even if you fail to do so, this next generation of cars will have new and improved sensor technology meaning that even if you've got the accelerator pedal floored the car will halt in an emergency.
In-car health monitoring features
Wearable technology is extremely popular these days with everything from light-up clothing to the new Apple Watch causing a stir amongst tech lovers. So, imagine if you could buy a car that will not only get you from A to B in style but will monitor your health as you drive. Say for instance, you were feeling stressed. This information could be conveyed to a system in your car via a heart monitor and trigger a music change – to something soothing and classical, perhaps. Many companies, including Ford are toying with the idea of integrating in car technology with wearable platforms. In short, they want to support all the wearable technologies that are set to hit the market over the next few years in a bid to make driving a safer experience for all.
Gone are the days when sun roofs and automatic windows got drivers excited. In-car technologies have improved greatly over the past few years and with new ideas cropping up left, right and centre it seems motorists have a lot to look forward to.
Would you like to receive similar articles by email?