When it Comes to Car Subwoofers, it's All About the Bass (No Treble)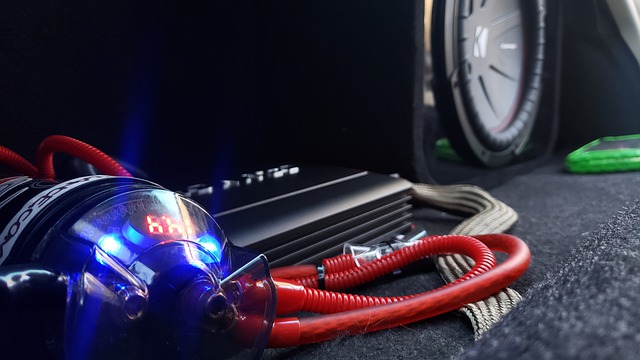 For some people, the type and style of car they drive is only of secondary importance to the sound system contained within. Maybe you're driving a minivan that you use to cart the kids to soccer and Pop Warner football games on the weekends. Or perhaps you drive a pickup truck back and forth to the construction site each day. Or maybe you're a young person who can only afford a used car while you work your way up in the world. One thing that remains true for you, no matter what you're driving, is that your stereo system sounds great.
That said, the car experts will tell you that if you wish to create the best sound system possible, there is one component you cannot do without—the subwoofer. Doesn't matter what kind of music you listen to, be it rock, jazz, easy listening, rap, or any other variety of tunes, adding a quality subwoofer, like the subwoofers from CarToys.com, will increase the power, clarity, and bass to the music you love in a way that no speaker on its own could ever produce.
If you're wondering which kind of subwoofer is perfect for you, here are five of the best.
JL Audio 10 Subwoofer
Says Carbibles.com, if you're searching for a high-quality subwoofer for your ride, but don't have a whole lot of cash to spend, the JL Audio 10W6v3-D4 is said to be the one for you. Able to reproduce high-quality bass and excellent audio all around, this stereo component is said to provide "a powerful car music experience."
Constructed from a strong polypropylene cone, the lightweight subwoofer is powerful and also offers excellent response. Its cast-alloy basket is engineered to eliminate any distortion resulting in a deep, clear bottom with exceptional transient reaction.Generally speaking, the JL Audio 10 Subwoofer is well constructed and is said to be guaranteed to last for years even if you consistently pump up the volume to the max.
MTX Audio Terminator Subwoofer
If you're looking for a terrific subwoofer that comes in its own sealed enclosure while maintaining your budget, the MTX TNE212D car sound system might be the perfect fit. Said to be highly affordable, this subwoofer is perhaps the perfect choice for any car music lover who is all about the bass, no treble.
Its cone is durable polypropylene and its surround is strong rubber. The 12-inch enclosure is said to be both sealed, solid, and easy to install. They are also said to be an attractive car addon, with their rugged construction utilizing 5/8" MDF along with black, aviation grade carpet. The sound the boxed subwoofers reproduce is clean, loud, and deep.
Rockford Fosgate Subwoofer
Fully adjustable, powerful, and easy on the wallet, the Rockford Fosgate subwoofer is engineered for the lazy car driver who loves his or her bass but prefers easy-to-install car stereo components. Available in its own custom sealed box, it is said to provide crystal clear deep sound, no matter what genre of music you love to play in your car.
The subwoofer is constructed of a Kevlar reinforced paper-pulp cone and a StampCast vented basket. It also comes with over-voltage protection ensuring both safety and component efficiency. Powered by a class D, 300 Watt amp, it comes equipped with its own convenient remote bass level control. This well-constructed and lightweight car music subwoofer not only sounds great but should last for as long as you own your car and then some.
Orion Subwoofer
If you're not so concerned about cost, but overly concerned with power, the Orion HCCA122 is packed with 2500 Watts RMS and can push out an amazing 5000 Watts so that your car music can be heard from miles around. Well, perhaps miles around is a slight exaggeration, but the Orion is said to be one of the most powerful car subwoofers on the market today, hands down. It can produce clear bass and make your sound system quality go from 0 to 60 in an instant.
The subwoofer cone is constructed from polypropylene with a tri-radius rubber surround making the component very sturdy and a bit on the heavy side. However, it is said to fit easily in the trunk of any vehicle on the road today. But the major feature of this uber-powerful subwoofer is its audio quality which is said to be one of the best in the business for its asking price. It also comes with a unique coil cooling system that's designed to control its temperature during use. In the end you have super loud, super clear, super low bass that will rattle the windows on all the neighborhood houses you pass by on your Sunday drives.