Build Your Dream Home with Free Online Home Design Tools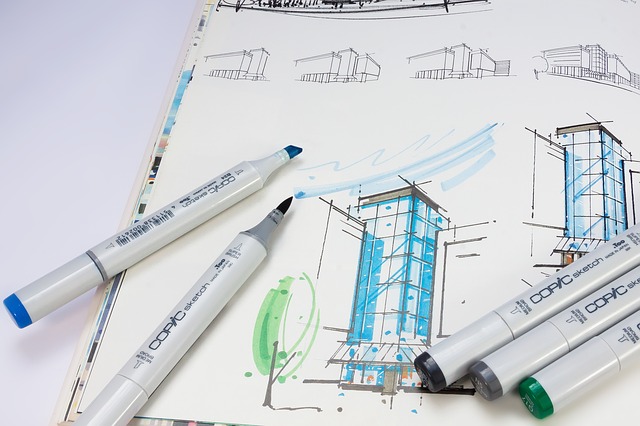 Like most people, chances are you have dreamed of one day owning your dream home and have pictured what it would look like. While there are many fantastic homes for sale out there that are already built, building your own home is the best option if you ever get the opportunity. You'll get exactly what you want, and in some cases, can end up saving some money.
You probably think that unless you are serious about building your dream home and ready to start talking to a contractor, you won't be able to draw your dream home out on paper. Luckily this isn't the case. Using free online home decorator software, you can easily lay out what your ultimate dream home would look like, with nothing but basic computer skills. This article will run through some of the online home design tools available.
Digital Decorator
Digital Decorator is a free and easy-to-use online interior design tool that is full of design options and styles to help you design exactly what you would want in your dream home. You can choose from 266 different paint colours, 358 floor finishes, 367 counter top styles, and 92 room styles. Digital Decorator features an easy to use click, drag, and drop online interface. You can create an account to save your designs, and you can also download your designs to your computer. You can also share your designs with your friends so they can see the dream home you've always talked about.
Autodesk Homestyler
Autodesk Homestyler is another free online interior design tool that works very similarly to Digital Decorator. Along with the ability to design rooms starting with a bare floor, you can also design floor plans. Since the online app was created by Autodesk, you can also upload your existing AutoCAD design portfolio. The service is free to use and you get access to a wide variety of elements for your design such as future, accessories, wall art, building elements, and landscaping options.
Sweet Home 3D
Sweet Home 3D is a java based home design tool that allows you to design a 2D floor plan along with a 3D model of the layout. Sweet Home 3D includes photo-realistic images and videos, the ability to import a home blueprint, add furniture, and print and export your home plans just like the other services mentioned. In addition, Sweet Home 3D allows you to download a software version of the app if you choose not to use the web app.
Whether you're looking to simply continue dreaming about your dream home, or you are actually looking to begin the construction process, as you can see there are many free online options to get you started! They're all simple to use, and really just involve designing the layout of your home, and then adding colors and furniture to it. You don't have to be an architect or designer to put your home idea down on paper.
Would you like to receive similar articles by email?