Got Bored from Your Old iPhone & iPad Apps? Checkout 6 Hottest New Apps to Download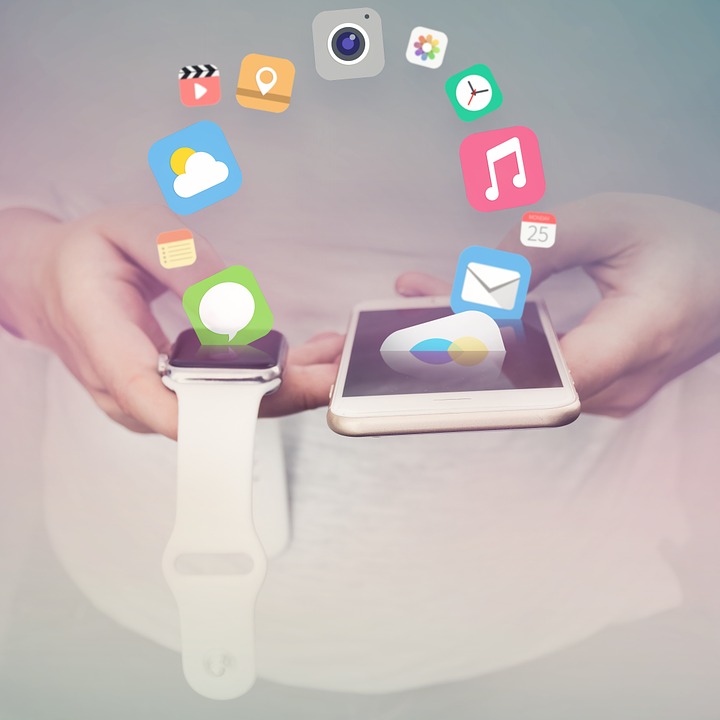 As per the Statista, the Apple's App Store has approximately 2 million applications and the number is keep growing. Every day, you can find many new and updated applications that hit the App Store, so it is not possible for users to keep up with all the obtainable apps.
However, it's the applications that set iOS apart from other platforms – users can get higher quality apps that obtainable on the App Store for the iPhone and iPad. But with lots of options, users get confused and not able to decide that which apps are worth downloading for them.
Fortunately, you don't have to be confused as you only need to do is save this page and check out apps that are worth downloading for you. Here, we have listed six hottest and new applications for your iPhone and iPad, allowing you to get most out of your device.
Checkout six new and hottest iPhone and iPad apps that you should start using:
World's biggest community-based traffic and navigation application, Waze gives its users real-time traffic and road information. You can download this app in your iPhone or iPad device and get traffic & road information to save your time, fuel, and enhance regular commuting for all.
If you are driving with Waze open application, you are already contributing tons of real-time traffic information to your local community. You can also instantly report accidents, police, and any other risk that you can see on the road.
Along with the route information, you can get road alerts and look for the most affordable fuel prices across you shared by the community. Moreover, you can add your friends, send them locations or keep others posted on your arrival time.
Unique Features of the App:
Get Voice Guided Navigation Turn-by-turn
Real-time Traffic & Road Info
Live Maps, Reliably Edited & Updated by Waze Community Map Editors.
Look for the Cheapest Fuel on your Route
Who don't know Kevin Durant? His fans can now share their fandom with this new and wonderful DurantEmoji application and sticker pack. Using this app, you can send your favorite and varied Durant-related emoji and GIFs to your friends, groups, and family members.
Obtainable for both iPhone and iPad, the official DurantEmoji application is giving the first pack free of cost to celebrate the 2016/2017 basketball season.
You can access all-star emojis that chosen by Kevin just for his Fans like you. Works across the messaging apps, DurantEmoji is easy to use as you just need to copy and paste images or GIFs from an installed custom keyword.
Exclusive Features of DurantEmoji App:
35+ Emojis Curated by Kevin Durant, comprising animated emojis, stickers in high resolution made just for iMessage
It works across all messaging applications where you can copy > paste the images or GIFs from an installed custom keyboard.
It obtainable for purchase include emojis for KD on the home court, KD playing a road game, etc.
When it comes to Adobe Photoshop Fix application, it gives its users with easy yet powerful image retouching and restoration on your iPhone and iPad. Now, there is no need to access a computer for accessing some of the popular features of Photoshop Fix as the application for your device allows you to heal, smoothen, lighten, and make various other edits and adjustments that give you the exact look that you are looking for.
Also, you can access edited photos within other Adobe mobile and desktop apps by signing in to Adobe Creative Cloud. The application enables you to further refine them or use them in other innovative projects and it's all powered by Adobe CreativeSync.
Exceptional Features of Adobe Photoshop Fix:
Retouch and restore photos using tools, getting exact look, structure and feel you want like face-aware liquefy, heal & patch, smoothen & lighten and more.
Edit as many pictures as you want and make it the way you want it.
If you are looking for the best time-burner game for your iPad, Super Mario Run is an excellent gaming application that offers a true Mario experience built for one-handed gaming. In this game, Mario runs across several world's collecting coins and power-ups and saving the princess.
Moreover, he will behave differently depending on the timing of your taps, so it's up to you to show off particularly smooth moves, reach the goal and gather coins.
Wonderful Features of this Game:
World Tour: Run and jump with style to rescue Princess Peach from Bowser's clutches.
Toad Rally: Know Mario's stylish moves, strive against your friends and challenge people from across the world.
Kingdom Builder: You can gather coins and toads to develop your very own kingdom. You can create your own kingdom with decorations and buildings, which acquire with the help of Toads gathered in Toad Rally.
Do you love to eat food out and try out different restaurants? Foursquare is the best application that allows users to find the best restaurants, bars, and cafeterias. The app will lead you to the right destination anywhere in the world.
You can get helpful, positive tips from the trusted global community and keep track of where you have been and where you want to go. If you are looking forward to check-in or want to become Mayor of your local coffee shop, Foursquare is the perfect option.
Wide Range of Features of App:
Join a community of people, who like to explore and try to find hidden gems.
Allows to make lists for any occasion, so keep a running to-do of neighborhood hot spots, or places you want to try while traveling.
Add tastes, rate places, and lifelog where you've been to get hyper-personalized recommendations.
Dark Sky is the best weather application that will tell you exactly when it will rain up to an hour in advance. The app allows users to explore the most beautiful weather animation that they have ever soon, both forward in time or back.
Using GPS, the app can create forecasts for your precise location, giving you minute-by-minute predictions for the next hour. Moreover, it comes with advanced notification options like you can get down-to-the-minute alerts before it starts raining at your exact locations and get notified of government severe weather alerts.
Numerous Features of the App:
Your Weather, Down to The Minute
Beautiful Weather Animations
Push Notifications
Today Widget
Apple Watch
Conclusion
So, these are the top 6 applications to download in your iPhone and iPad device. The applications allow to get most out of your device whether you are using it for entertainment purpose or any other.
If you also have an iPhone app idea in your mind and looking to convert it into a reality, you can hire iPhone app developer, who has an experience of developing iPhone apps of varied categories.
Would you like to receive similar articles by email?