Three Big Industries Being Impacted by Technology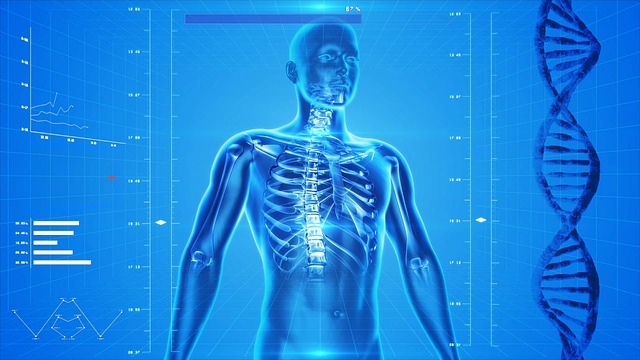 Technology is evolving at a rapid rate and this has had a significant impact on our personal lives as well as the operations of businesses in numerous industries. Three critical industries that have changed as a result of new technology are healthcare, life insurance, and energy. Now more than ever we are focused on ease of use, greater efficiency, and incredible technological applications that save time.
Healthcare
Electronic medical records is one of the biggest ways that technology is currently impacting healthcare. Although the industry has had to tighten protocols in order to meet security concerns, it has been easier for doctors to record information and review it quickly.
Likewise, access to medical information in general has increased across the board, with more individuals looking up their own symptoms before even heading to the doctor. Although "self-diagnosis" is on the rise, an Internet diagnosis is not often accurate. Still, millions of people can get a read on low-level symptoms quickly and access medical tips and tricks for handling day-to-day concerns.
This is all to say nothing of the vast number of medical devices that help individuals stay healthy or manage the symptoms of an ongoing condition. Today's medical tests, too, strive to find problems early on and begin appropriate treatment so that future problems can be prevented. If innovations like these continue, we should see personalized health care as a not too distant reality.
Life Insurance
What used to take weeks after sitting down with a life insurance over the dinner table has now evolved into an instant atmosphere where information, quotes, and even policy applications are available over the phone or the web. Recognizing that too many people put off the life insurance application process because individuals perceive it to take too much time, life insurance companies and insurance agencies have made it easier than ever to learn about coverage options and to take the next step in purchasing.
Online life insurance agencies provide customers with quick quotes and details about how to take control over the process so that it's completed quickly. Customers are able to engage, conduct research, and shop around before making a decision. With increased processing systems and e-application capability, insurance companies are faster at reviewing applications and getting a decision into the hands of the waiting consumer.
In fact further improvements in healthcare will directly impact the life insurance industry. With life insurance companies offering new "no exam" products, a better medical records system would assist into improving these products to do more for the consumer. The potential for instant underwriting can make acquiring a life insurance policy much more attractive to the modern day consumer who is used to getting what they want in a matter of a click.
Energy
Energy is perhaps one of the most exciting industries where technology is ruling the day because there are so many applications for advancements. Whether it's using alternative forms of energy to power our day-to-day lives or inventions and improvements that protect the environment, there are so many opportunities out there.
The energy industry is focused on making machines and production of items and food more efficient, helping cars to maximize miles through hybrid and electric applications, and even developing household items that help the modern consumer get the most bang for his or her buck. Whether it's finding new ways to support the nation or world's power grids or appliances that draw less power, energy is an exciting and intriguing industry to follow in the coming years.
If this trend continues we can see some real change being made and the issues of global warming being more positively addressed.
The Future is Bright
Since the invention of the light bulb, invention and innovation have been sought after and with good reason. Over the last 50 years there has been tremendous progress made in the world due to technology and if we continue to use these advancements responsibly we can look forward to a better, simpler and fuller life for humanity.
Would you like to receive similar articles by email?