Automobiles: Secrets to Make Us Safer Drivers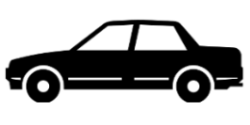 Planning for a long drive? Always follow some handy tips to make your journey enjoyable as well as safe. Driving should always be done with a very careful and alert mind; otherwise it may leave the worst effects behind. These tips will not only prove to be safe in the long run but also make every driving experience worth remembering. Now let us have a look at what these tips are.
Firstly, always make sure to eat something before you start your drive. Also ensure a sound sleep before starting to begin your journey. Avoid highly caffeinated drinks as they may prove to make you feel drowsy and make you inattentive during the long run.
Secondly, always try and take a break after a drive of two hours. You can always stop to have a snack, take a nap or just walk around to stretch your legs.
Thirdly, always have another driving partner with you. By this, the driving burden shall be reduced to half, thus letting both the drivers to drive consecutively. In case, you are driving alone, then make sure to switch on some music so that you don't feel sleepy.
While parking, moving your vehicle off the road is advisable so as to refrain from any sort of accident. Do not park in the breakdown lane or on the shoulder except in cases of emergency.
Be very careful when you get a call on your mobile phone. Always prefer to talk through your hands-free device rather than holding the phone in your hand. This may divert your attention, resulting in some sort of a mishap.
Always make sure to completely avoid even a single drink of alcohol before driving. We can always see banners of such advices around us. It is the most unsafe thing to do. Although a single bottle of beer may not be intoxicating, but it will certainly make you feel sleepy soon.
Keeping an eye on the skies is another recommendation as it will enable you to plan a journey around the inclement weather. A minor detour could actually result in saving a major part of your time as well as energy.
Keep yourself updated with the web traffic sites regarding the traffic in major cities. You can do this through the web and also through the radio alerts which are available on entering a particular major city.
A GPS enabled device is yet another must-have for long road trips. You can also carry hard copies of maps in your back-pack or even a smartphone enabled with maps.
On driving a rented vehicle, make sure before hand to check where everything is located- break, horn, hazard lights etc. This will enable the prevention of an emergency in case you don't know where exactly the keys are located.
Always gets a good idea about the traffic rules pertaining to the area where you shall be driving, as they may differ from area to area and more overseas. This knowledge will always be useful when you are travelling out of state or out of the country.
With all these easy to follow tips, you are certain to turn out to be a skilled driver, whether travelling for short or for long journeys.
Would you like to receive similar articles by email?