Apple Watch OS 2 – This Update Makes it Feasible to Get an Apple Watch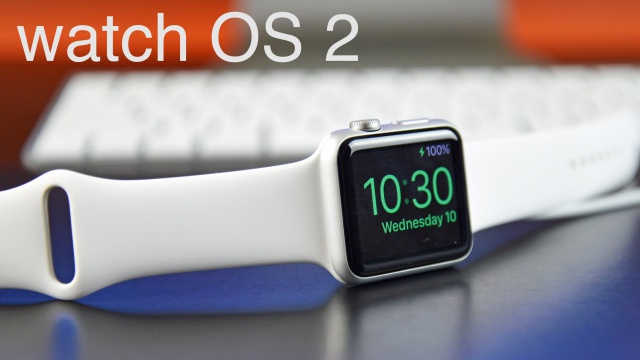 WWDC 2015 revealed much about the Apple Watch OS 2 update and what we got to know, has given consumers real benefits to prompt them to buy the gadget soon.
Developers now can access smartwatch sensors and controls including the new Taptic Engine, Digital Crown and other elements. The new apps will not be ported over and hence will boast faster run time and better attributes. The software upgrade is free.
The wrist gadget will also enhance the experiential quotient and with a smarter Siri, better integrated maps and new watch faces, Watch OS2 gives enough reasons for the consumer to buy a Apple Watch for themselves.
Here are the new features offered by the new update:
Sensors and controls
Apple Watch and its Digital Crown will provide immense functionality other than the zoom function. The crown will now let you know about events up to 72 hours in both past and future through the watch face. One can even control lights with the crown and set up complications related to the weather and news.
The microphone in the Apple Watch will make the Voice Memo app pretty useful and new apps can include the microphone in their builds. The accelerometer will help future apps including games like Golf. The Taptic Engine being open to developers presents unique perspective for new apps too.
Tetherless Wi-Fi
The Apple Watch will also be able to connect with Wi-Fi networks directly without the need for ian iPhone or an iPad for Wi-Fi tether.
Watch Faces
More than 10 custom Apple Watch faces are already available and developers will be bringing more watch faces in the near future. Hong Kong, London, and other places are in which Apple has time-lapse videos that will feature as part of faces. Along with backgrounds, your own collection of pictures can now be part of a myriad smartwatch faces. With the Photos option, one can use a rotating gallery of images once you raise your wrist, reminiscent of a Motion watch face.
Complications
The New "complications" within watch faces will help in featuring the installed apps along with flight times, connected home systems with Homekit devices, electric car charge info and the like.
The Nightstand mode will help you to flip your Apple Watch face on a horizontal orientation while the Crown will work as a snooze button while side buttons will help you to switch off alarms. The display screen won't show lights unless you happen to touch the buttons provided with it.
Email Replies
With the new update, the Apple Watch supports email replies like text messages itself and with voice dictation, you can actually reply to your urgent mails with emojis and smart responses.
Videos
What's more, your watch can work as a video recorder with its FaceTime feature that can shoot only short form videos that is supported by Vines. The quality of the videos will still be looking good irrespective of the small size, according to Apple. The number of videos and its quality will be a sore point in some respect but people are yet to use the watch for shooting videos.
Fitness, Siri and Maps
One can now get to their Workouts better with the OS 2 update and more metrics will be shown along with a smart real-time heart rate monitor sourcing the pulse from your wrist.
"Hey Siri" will prompt a workout or you guide Siri for a specific workout regime without having to open the app.
Siri and Apple Glances
Siri, the little AI assistant includes Glances now that will show Instagram Glances and will even help you control HomeKit devices.
Apple Maps will soon be showing new transit directions with different schedules of journey through train, bus and subway. Only selected cities around the world will be featured through the service.
Wallet and Apple Pay
Wallet will also be updated through the update and the new options as decided for the iOS9 update will feature in the watch as well. More credit cards and reward cards can now be stored on the Wallet for easy payments.
Friends and Digital Touch
One can add more than 12 people to the Apple inner circle through the app right from the watch and can be categorized as you want them to be categorized. Additionally Digital Touch will enhance the sketching experience and more than one colour can be used to show one's creativity.
Activation Lock
At the WWDC event, the activation lock feature wasn't discussed but it is primed to become the Apple Watch's new security feature and will be found on iPhones and with accessibility controlled by one's iCloud Apple ID and password. The security feature is said to be stringent and accessible in all senses.
With the new update, Apple Watch is now certainly a gadget that Apple lovers would love to buy since it has standalone features and does not need any other iOS device to control it or access its features.