Amazing Car Tech That Will Exist by 2020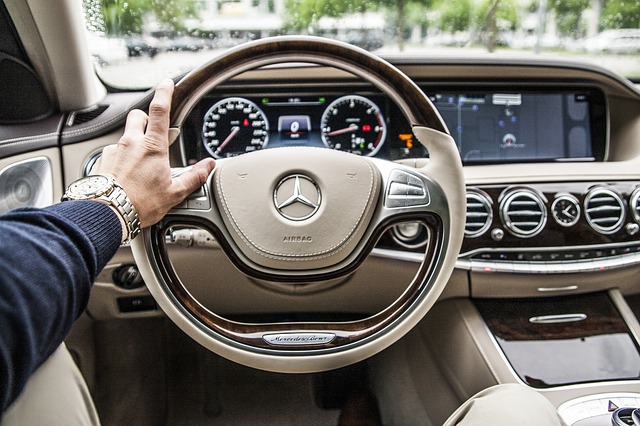 The car industry appears to be a hotbed of innovation, with new and exciting changes to vehicles we use at every turn. Tech has even become an intrinsic part of the way we learn to drive too – from free downloadable resources to help learn the rules of the road right through to simulators.
So, if we gaze into our crystal ball and look just five years into the future, what car tech might we expect to see by then? Here are predictions of what's to come…
Car to car communication
With car to car communication, vehicles will be able to 'talk' to each other in order to improve the driving experience and, hopefully, to prevent accidents from happening. With car to car communication, vehicles will be able to share information on things such as traffic incidents and weather conditions affecting the driving conditions.
Financial GPS
By 2020, GPS will no longer be restricted to just location services. Financial GPS is a technology developed by BMV so drivers can keep track of and lessen their car-related costs. The technology gives drivers a monthly billing that consists of the parking, insurance, repairs coverage, and other important information. Knowing where you are with your finances will be as simple as knowing where you are geographically.
Health monitor
Some accidents are caused by drivers having a health crisis while they are behind the wheel. With a health monitor, this can be lessened as sensors can monitor the driver's heart rate and temperature, alerting them when their health become a cause for concern. There's even a suggestion that such a monitor might automatically dial an emergency number in light of an episode of ill health.
Holographic displays
This car technology is one for people riding in the backseat. Holographic displays provide in-car entertainment for passengers. They come with motion sensors to provide a spectacular riding experience for passengers. According to reports though, the holographic displays do not only allow passengers to play games, they can also provide GPS information on the dashboard for the driver. Microsoft's Hololens is on the horizon and, if this takes off as many predict, it'll be the sort of technology that passengers and drivers can benefit from.
In-car wifi
Who doesn't love the sound of wi-fi in the car? By 2020, this will be widely enjoyed by drivers opening up greater possibilities for using the potential of the web while travelling. Better 'voice prompts' could make updating social media on the go a possibility while, in a practical sense, checking map and travel information will be easy. The barriers between in-car technology and computer technology are already being broken down. By 2020 they will have been destroyed, making for a much more similarities between the two.
Remote control
Bluelink from Hyundai Motor allows the owner of the car to start the car, open locks, and get text messages whenever there is a break-in. Tracking – and particularly locking – a car from afar will be an extremely useful and widespread innovation in five years.
Would you like to receive similar articles by email?