Adhering to Regulations – Making Machines Safe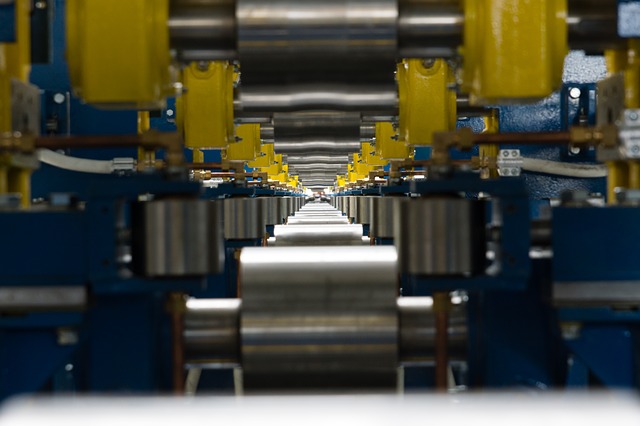 What are the various rules and regulations that must be followed by bosses of factories and industrial units?
Safe Workplaces
Although most modern factories throughout the UK and the rest of the world will always adhere to the often strict HSE regulations, it doesn't mean to say that these kinds of work environments are free from accidents. Indeed, lots of workspaces that are occupied by a variety of different types of machinery are often a breeding ground for incidents that will lead to some of the workforce suffering from injuries. However, factory bosses such as supervisors that ensure all machine operatives are not doing anything that they shouldn't be doing should be able to contribute to a much safer workplace. And it is not just the using of lathes and other machines commonly found in an industrial setting that are the cause of either minor or more serious injuries to employees but also when the machines need to be moved to another spot. But just as operating machines in a safe manner can help reduce accidents with the cutting tools or drills, following HSE procedures for the relocation of heavy industrial machinery is an absolute must.
Follow Instructions
As all responsible owners of factories and other industrial workspaces should already be aware of, moving machinery can cause injuries in many ways such as staff being struck and injured by moving parts of machinery or ejected material. Parts of the body can also be drawn in or trapped between rollers, belts and pulley drives — something that could be avoided if all personnel in a factory or similar work area simply followed instructions related to health and safety practices. In addition to making sure we take note of the numerous factors regarding the safe operations or relocation of industrial machines, it is vital to only purchase equipment for our precision engineering firm or manufacturing business that has passed CE Marking procedures. By ensuring that all machines are safe to use by undergoing risk assessment or design risk assessment (DRA) criterion, owners of businesses that use potentially dangerous machinery should be able to feel more assured that they can avoid accidents in the workplace.
Injuries Sustained
There are in fact so many types of injuries that could be sustained by machine operators that it might be difficult to comprehend just how careful all personnel involved in various engineering works should be. Indeed, it is certainly not unheard of for precision engineers, toolmakers and other staff working in a factory to be involved in accidents that lead to sharp edges causing cuts and severing limbs. Moreover, some of the other more common disasters in industrial settings include sharp-pointed elements stabbing or puncturing the skin of individuals in the work environment. That said, there are many health and safety procedures that can be easily implemented in order to offset the all too inevitable calamities that go hand-in-hand with negligence in the workplace. Of course, making sure that all machine operators are shown HSE recommended videos detailing such incidents and how they can be avoided is something that should never be overlooked in such precarious work environments.
Taking Steps
With regard to being able to keep our factory or other industrial workplaces as safe as possible, it is definitely worth considering some of the things all employees in these workspaces can keep up-to-speed with. Apart from only using machines that have been CE marked and supplied with a declaration of conformity and instructions in English, all staff that will be using potentially dangerous machines should think about the risks that may be applicable and how they can be avoided or at least, managed. What many of the more ethical bosses of industrial workplaces will do is take the time to scour the internet for articles related to the many things that can be done in order to safeguard the employees they have as part of their workforce. Indeed, online resources are something all bosses of factories as well as other industrial places of work should take the time to read.
Would you like to receive similar articles by email?