6 Things to Do When You Get a New Phone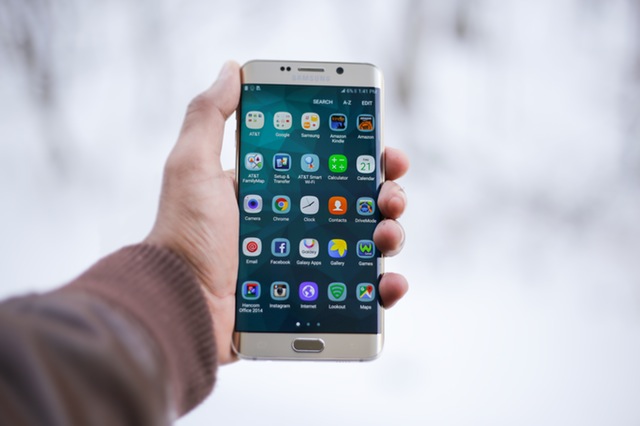 Just got a new smartphone? Congrats! It's thrilling to check out all the features and advanced tech your phone has to offer, but before you actually start using it, there are few things you need to take care of. Getting your phone set up properly right from the start will make it much easier to use. It will also ensure that you don't lose any important data. Use this checklist so you can set up your new phone just the way you like.
Check For System Updates
Most new phones are all set up with the latest software. If there's been a recent update, though, you don't want to miss out. Your first step after powering up your new phone should be to check the Settings menu for operating system updates. Allow your phone to make the necessary changes, then check your apps for updates as well.
Secure Your Phone
Take advantage of security measures on your phone in order to protect your data. Choose your preferred unlock method for the lock screen, whether it's a PIN code, a dot pattern, a fingerprint scanner, or face recognition.
Once you've done that, you should install a tracking app on your phone that allows you to find out where it is using another device. You can even choose an app that lets you wipe sensitive information remotely so no one will be able to get your personal info.
Set Up Your Voicemail
This is one practical concern that can easily go overlooked when setting up a new phone, but it's an important one, especially if you have a new number. Whoever calls you will want to make sure they've reached the right person. Learn how to set up your voicemail by following the prompts on your phone or looking it up in your phone's manual.
Transfer Your Data
This is perhaps the biggest step in setting up your phone, so be sure to set aside some time where you can focus on the task. Start by backing up your old phone's data in a cloud storage system. This data should include everything from contacts, photos, and music to other details like your browser bookmarks and passwords.
Next, you'll need to set up that cloud storage system on your new phone to transfer data from your old phone. This is easiest when you're moving data between Apple products or between Android products. However, it's still possible to transfer data if you're switching between software types. Most phones will walk you through this task with a setup menu, so check the instruction manual for more tips on completing this step.
Get in the Cloud
You may have used a cloud storage system to transfer old data to your new phone, but it's also important to make sure any new data you create will be similarly stored. By setting up cloud storage, you'll be able to access your music library — whether you use iTunes, Google Music, or something else. You can use similar programs for storing photos and other important files.
Download Your Favorite Apps
Your phone is almost ready, but there's one more important step: downloading all your apps. Your phone will come with a variety of apps pre-installed on the phone, but these ones usually just cover the basics like email, photo galleries, music, maps, and other essential functions. Go through your old phone and look at which apps you used regularly. Download all those apps on your new phone, whether it's entertainment apps, lifestyle apps, personalization features, tools, travel apps, games, or any other apps you just can't live without.
Take the time to sign into each app so it immediately recognizes your account when you open it up. This may take a little while, but it will streamline things so you can jump right in and start using your phone.
Now that you've set up your phone, it's all ready to go. Enjoy checking out all your phone's exciting features, and take advantage of this handy piece of technology in your everyday life.
Would you like to receive similar articles by email?