5 Reasons for the Windows Phone Fail
When Microsoft introduced their Windows OS for mobile phones last year, they had a lot of expectations. Recent data suggests that the Windows phone market in USA in the last quarter of 2012 has been very dismal and disappointing.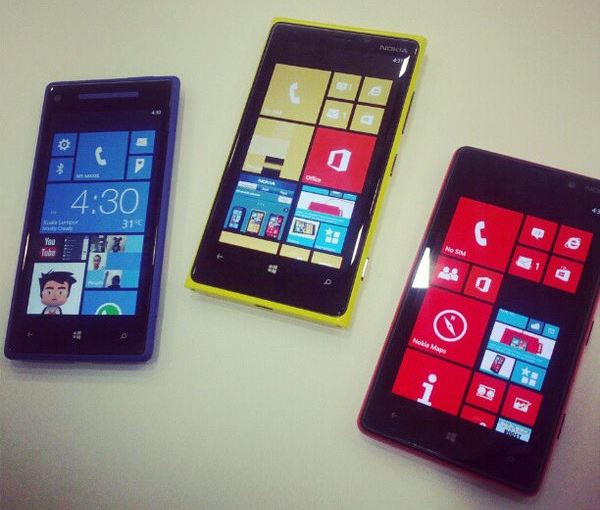 Windows Phones. Photo by Vernon Chan.
In the world of Android and iPhone, we get to hear very little about Windows OS. True, they did partner with Nokia in a bid to improve product sales of both the companies but the results have not been that encouraging. In this article, we are going to take a look at some of the reasons why Windows phones are failing.
1. No Need for Windows OS
A study commissioned by O2 in 2012 to analyze the use of Smartphone revealed that most of the users spend time checking social networks, browsing internet, checking or writing emails and taking photographs.
Does Windows OS offer anything new or different to accomplish these tasks? The best of other iPhone and Android devices are already offering premium services and there is no doubt that they have a higher Smartphone market share.
The question is – "why would people buy Windows based phones when other trusted operating systems are offering the same?"
2. Microsoft Lost Customer Loyalty
Microsoft was one of the early players in the internet industry. Once upon a time they had a huge fan following but they were not able to keep up with mobile trends. If they would have been keener to capitalize on the changing mobile market, perhaps, Windows OS would have released earlier than Android and iPhone OS, giving them a better hold on the Smartphone market.
They were slow to perceive and implement. Their customers have moved on to newer mobile platforms and it is really difficult to win lost customers back.
3. Not Appealing to Enterprise Customers
At the moment, Microsoft has main tie-ups with Nokia and both of them are focusing on the common consumer market, which is already ruled by iPhone and Android devices. Microsoft is not focusing on capturing the enterprise market and thus, logically, the enterprise market is looking for other options. Not only is this hurting Microsoft but Nokia as well.
4. User Interface
The major consensus is that the Windows Phones are hard to navigate. Since Microsoft is using Nokia as their launch pad, the consensus is harder to avoid because Nokia's market share is dwindling and people are not that interested in what Nokia has to offer.
At the same time, the Android operating system is becoming more or less the consumer's favorite and new mobile developers are preferring the Android operating system. The fact is Windows Phones are not getting the response they should have been getting from buyers.
5. No Massive Advertising
Compared to iPhone or Android, the marketing efforts of Microsoft are not penetrating the market. Whenever a new mobile with Windows OS launches, the buzz lives for few days at the most. They are no mass media campaigns on major advertising channels like television, internet or radio. They are like sitting ducks expecting people to find them and buy. In short, they are not visible to people. Therefore, how can they expect any sales?
Conclusion
There are people who do prefer the Windows OS but the numbers are not encouraging. The mass consciousness is primed towards Android and iPhone. To top this, Microsoft delayed a lot before entering the mobile market. As a result, they have to work twice as harder to gain any kind of benefit.