5 Things Every College Dorm Needs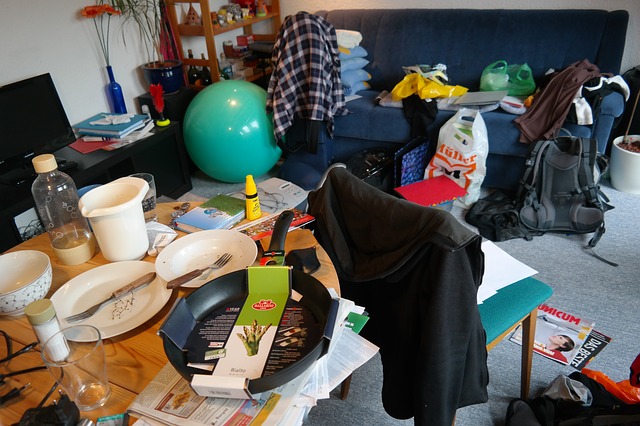 So, the time has come for you to step things up a notch in terms of academic achievement and independence. As a freshman, your dorm room will be your home and base for the next two semesters and it's important that you furnish it with the right stuff. Today we'll be looking at 5 things that you will need for your dorm room to make your life as easy as possible.
Bed risers with USB ports and outlets
After a marathon study session (or party session), nothing beats relaxing on your bed with your phone. These bed risers lift your bed, making it possible to store bigger things underneath. It also has outlets and USB ports to make it easier to charge your phone or tablet. You can also power your night light or alarm clock from the riser outlet.
The cord between the wall outlet and bed riser is around 5 feet long so your bed doesn't necessarily have to be directly beside the wall outlet. If convenience and practicality are important to you, this is a must-have for your dorm room.
Belkin 12 Outlet Power Strip with Surge Protector
This power strip is ideal for a dorm, especially if you have a roommate. The cord is 8 feet long, has a cord management clip and allows optimal positioning of your electronic devices. Another valuable feature of this power strip is the surge protector to prevent damage to your expensive electronics as well as your PC. This includes heavy-duty devices with an energy rating of up to 3,940 joules.
This power strip has a space-saving design, making it ideal for a dorm room. It has long-term durability and power filtration to reduce the operating sound levels of your devices. This power strip will continue to add value to your life long after you've left your dorm room.
Amazon Firestick
If you have an HDTV, the Amazon Firestick is one of the best additions to your dorm room's electronic arsenal. It'll give you access to multiple online streaming services and hundreds of programs. You can control content with Alexa Voice Remote and customize your entire viewing experience. You can also jailbreak your Firestick. This will provide you with access to content outside the approved streaming services. Add-ons for Kodi are constantly updated and allow you to access a wide range of content for free. Jailbreaking your firestick is legal, as long as you don't stream pirated content.
Hamilton Beach Single Serve Coffee Maker
This attractive coffee maker features a compact design and built-in stand for your coffee mug – perfect for the dorm room with limited space. The stainless-steel coffee maker brews up to 14 oz per serving, the perfect amount to ensure that nothing goes to waste. It also takes very little time. Brewing 14 oz of coffee for your travel mug before class takes around two and a half minutes. You can also choose to brew only 90 oz which is another awesome and economical feature.
Making a cup of coffee with this machine is very simple and as it uses fine grinds and not K-Cup packs or pods. This durable and high-quality coffee maker will reduce your Starbuck trips significantly and reduce the cost of your morning fix to mere cents.
SAMSUNG T24E310ND 23.6″ HDTV / Monitor Combo
In order to save space, you may want to get one monitor that you can use for your computer as well as an HDTV. This 23" monitor from Samsung is the perfect size for a dorm room and is suitable to use for studying as well. It features a Sports Mode to enhance your sports watching experience as well as ConnectShare USB so you can watch content from a storage device.
This is a versatile and compact unit and will meet all your studying and entertainment needs without taking up a lot of space. It is a high-quality monitor that you will be able to use for a long time.