Five of the Best Anti-Virus Software for your PC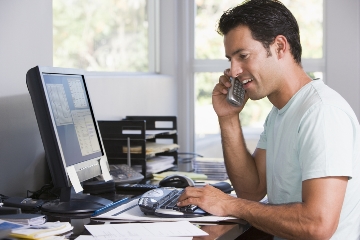 It is very important that your PC has anti-virus software installed. If a PC doesn't have anti-virus software, it can be susceptible to damage caused by Trojan worms or viruses. If you don't know which one should be installed, here are some of the best anti-virus software around.
Kaspersky
There are many scans which Kaspersky can do. A Full Scan will check your entire system to find out if any viruses or Trojan worms are currently on your PC. A Critical Areas Scan can also be done by Kaspersky which takes less time than a Full Scan. On each page of search results, every website is given an approval rating and whether it should be trusted or not. If you enter a website which has a virus, Kaspersky will stop you from accessing it. Therefore, your PC won't be infected with a virus.
Bitdefender
As well as a paid edition, you can download Bitdefender for free. If you choose to download the free edition of Bitdefender, you will still have access to the same certified scanning engines which are in other Bitdefender products. This anti-virus software program has two types of scanning which are Scheduled and Intermediate. Consequently, you can instruct Bitdefender about when it should scan your PC, such as when you aren't using many applications.
ZoneAlarm
A free anti-virus software program, all of the features which are on paid programs are on ZoneAlarm. With an Advanced Firewall and Site Status Toolbar, you can have peace of mind when you choose ZoneAlarm because you will know that your PC is protected against viruses.
Norton
One of the most popular anti-virus software programs around, Norton has many scanning features which can detect not just viruses but also bots and spyware. It doesn't take long for Norton to scan your computer because it can be done very quickly. If you are concerned that managing anti-virus software will be complex, there's no need to be worried when you choose Norton because it is very easy to operate. If your PC has viruses, Norton can quickly get rid of them.
McAfee
As well as many scanning options, McAfee can also help your PC because it protects it from hackers. Popular with businesses who want to protect their customer's details which are stored on their databases, McAfee will stop hackers from accessing such information. When it is being installed, McAfee will remove any threats which are currently on your PC. As it doesn't require continuous maintenance, it can perform scans on your behalf and you don't have to prompt it to do so. Reasonably priced, McAfee can protect your computer and it won't cost a lot of money.
Would you like to receive similar articles by email?