4 Tech Tools to Help You Save Money
With so many high-tech and low-tech tools available to you, there's no reason you should waste another cent. The days of losing track of your finances are officially over, because you have no more excuses. Whether you're into apps or software, saving is now as easy as spending.
Open a Book, Save Some Money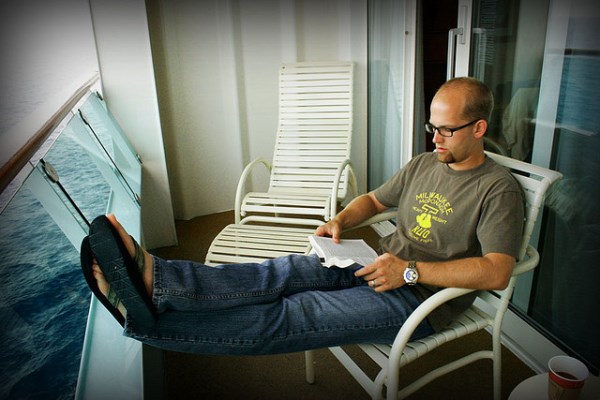 Image via Flickr by kellinahandbasket.
Reading might not seem like a high-tech option, but with eReaders and apps that let you read anywhere, it's very accessible. There are countless books ready to teach you how to save money. From the basics of budgeting to heavy-hitting bestsellers, you can read your way to better saving habits. Plus, if you're busy reading, you're not busy spending.
Use Your Phone for Stronger Finances
Your phone is your biggest asset when you're learning better habits. With apps for everything, you'll discover the perfect fit for your financial needs—and since apps are low-cost, you won't break the bank if you download a few. Some of the most helpful financial apps include:
Mint, which links your accounts, tracks your spending, and provides stock information
Expensify, a free app that tracks business and personal expenses
And Pageonce, which links to bank accounts, credit cards, student loans, and other financial accounts to help you pay bills on time
Build Better Banking Habits Online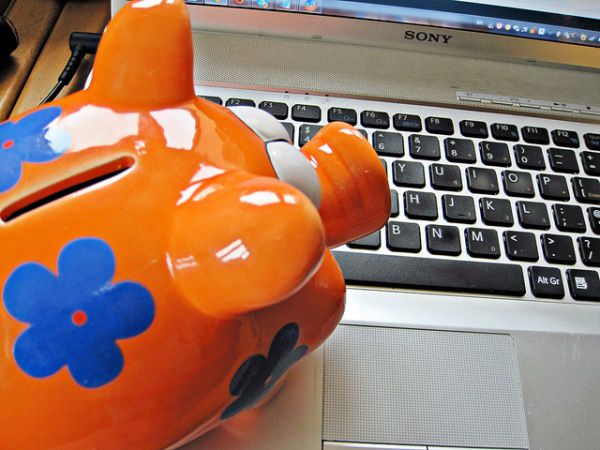 Image via Flickr by Images_of_Money.
Banking online is convenient and efficient, but it's also a smarter move. With many banks, you can download apps that help you access your accounts from anywhere. You can receive notifications when money comes out of or goes into your account, plus you can easily transfer money to different accounts, which can help you save.
If you're worried about dipping into your savings, you can try using PayPal. While the online institution offers debit cards, you don't have to get one. However, you can link your account to your bank and deposit money if you want to create an emergency fund. Put in extra money, such as bonuses and monetary gifts, so you can't easily access it and spend it all. You don't earn interest, but it's still a comfort.
Save Significantly with Financial Software
Keeping up with your finances on your computer is much more convenient. There are dozens of top-notch programs that keep up with your money and even help you save back what you need. Creating budgets is just a starting point; the right software will help you stick to them. Try some of the biggest money savers, such as:
Quicken, which allows you to easily manage your savings and checking accounts, pay off credit card debt, manage or track online purchases, and set up retirement or college funds
Yodlee, which accesses information from your accounts to track spending and offers advice on investments in stocks and real estate
And You Need a Budget, which does indeed create budgets of every imaginable type, all the while holding you accountable
You should also regularly check your credit report and watch it for mistakes, try to use coupons, and cut whatever luxuries you can. Armed with the right tech tools, you'll soon find yourself sitting pretty on a fat bank account.
Would you like to receive similar articles by email?