4 Signs of a Good Electronics Company: From Free Returns to Free Shipping
A good electronics company is the only kind you should trust to get quality gifts from. While a bad company may occasionally make a good product, ineffective operations tend to go bust quickly and leave a lot of people dissatisfied in their wake. Fortunately, you can avoid this problem by only dealing with good electronics companies.
Free Returns
When you're looking for solid gift ideas for men or for anyone else, you want to make sure there's always an out. One of the best parts of overall great customer service is the knowledge that if the gadget or peripheral arrives in a less than ideal state it can be returned without having to pay return postage. Granted, it's still a downer that throwing open a gift involves the disappointment of having to wait a week or two to actually be able to use it, but it's better than having to buy a whole new one.
Fair and Competitive Pricing
Electronics don't usually compete as much on price as a lot of items do because costs usually come from the features and quality level a product has. But when a company thinks it can charge whatever it wants, usually this means that quality level begins to drop and the value you actually receive drops in tandem. Fair pricing policies and price-matching for identical features, as well as flexible terms on extras like peripherals and warranties, generally indicate that a company has its customers' best interests in mind.
Running Good Promotions
Solid promotions are one part marketing and two parts listening. A great company in any field is going to listen to what the customers want and act accordingly. But when the company combines this with a great product and some even better deals, the equation works out to you getting an awesome value for your money.
While most companies basically get it right, the few that really knock the ball out of the park score a few of their bonus points by being innovative at marketing and a lot of their overall points by providing great special offers at just the right times.
Free Shipping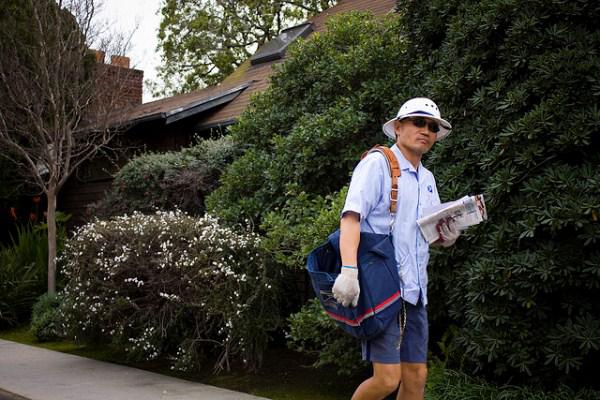 Image via Flickr by noize photography
In this day and age, free shipping is more than just a luxury; it's almost a mandate. There are few things in this world that are more depressing than getting to your shopping cart and seeing that your original price just went up 20% without adding any tax. Since most electronics these days are tiny, a company that doesn't mind eating the shipping costs is generally the kind that finds efficiency elsewhere and makes up for it all by making lots of sales.
A great electronics company is hard to find but easy to recognize. When the company cares enough to listen to what you want and actually gives it to you, this is a company worth doing business with.
Reference: https://www.allbusiness.com/sales/customer-service/4113438-1.html