Redesign Your Website Now Or Waste Money Later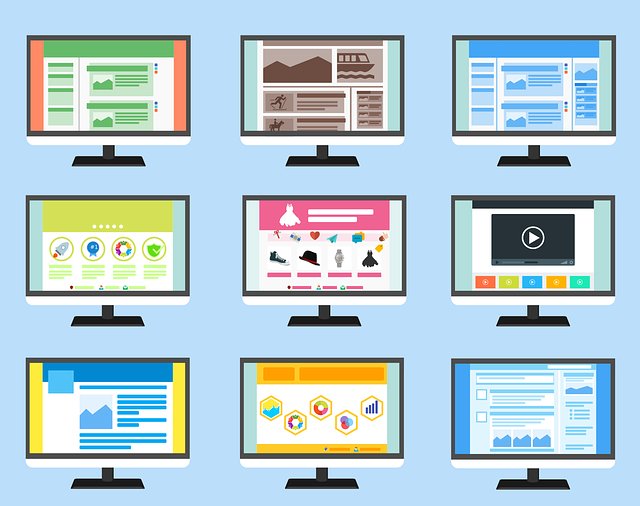 The world of the internet has always been dynamic but in the last two years the pace of changes has been much faster which has raised discussions about trends of futuristic and ultra-modern web design. Mobile responsiveness, age responsive designs, website loading speed and many such aspects of web design are being defined in a totally new way, keeping the user in the center and latest search engine algorithms as target. The impact of these futuristic web design trends has forced even top companies like Apple, PayPal, Adobe, Microsoft, and Skype to completely redesign their websites.
Everyone wishes to walk with the trends but redesigning a website consumes a lot of efforts and money, therefore plans of website redesign usually get deferred. In fact, what these business heads want to know is why is there such an inexorable need to redesign the website when they can easily operate their business from the existing website. If you are also sitting there wondering why you should invest extra money and efforts in redesigning your website, here are some of the reasons that would compel you to give a complete makeover to your website.
To Make It Seamlessly Responsive Across All Screens
Mobile responsiveness has been the top web designing trend for two years now and those who have still not adapted their website to this latest trend are in strict need of website redesign. With more than 70% of the web traffic coming from mobile users and over 83% of these users desiring seamless switching between different screen sizes, it won't be wrong to say that responsive web design would be a compulsory feature of websites in coming times.
In fact, search engine giant Google, along with others, is downvoting non-mobile-responsive sites and indexing mobile sites first. This has made it indispensable for all the businesses to redesign their website to make it seamlessly responsive across all screens. So no more illegible text, cropped images, invisible CTA and non-navigable UI. Redesign your website to a more responsive design or you may have to waste money later in building and maintaining a new mobile website for your business.
To Make It Fully Load In Less Than Two Seconds
Speed is an evergreen web design trend that never ceases to impact the user-retention, bounce rate and rate of conversion. In an age where 47% of the users expect a page to completely load in less than two seconds and 40% of them abandoning a site completely if the page did not load within three seconds, there is a strict need for a quick-to-load website. If your website is taking more than three seconds to fully load, there are high chances that your bounce rate or exit rate may soar high.
As people are becoming more intolerant and restless towards slower websites, a redesign of the website is advised to boost site speed. Ensure that the user (or the potential customer) does not get frustrated waiting for your web page to load. You can redesign your website with optimized images, compressed & cached content, limited plugins and much more to improve your page load time. Redesign your website to a speedier one now or you might have to waste your money later in trying to update or tweak individual design elements to boost the site speed time and again.
To Make The Visitors Stay And Convert
The web design is to the visitors what jaggery is to the ants. To keep the visitors attracted towards the website, you need to have a more friendly and intuitive web design. A website with a good user-experience and latest functionalities is more engaging and converting than one that offers a bad UX. Analyze your website using various tools and measure your bounce rate, conversion rate and time spent. If you find that the traffic is coming to your website but is not staying there for long, redesigning is what your website requires.
The first ten seconds of your visitor session are the most crucial as they play a decisive role in engaging or repulsing the visitor. Put a stop to losing those important leads and potential customers by redesigning your website for a better user experience. If the visitor can't find what they are looking for in the first ten seconds, they may simply jump to your competitor site offering a better user experience. Redesign your website now to make the visitors stay and convert into active customers or waste money later in trying new strategies for engaging and converting the traffic.
To Sync It With Your Latest Business & Marketing Plan
Your website should be the reflection of your business and if you have lately updated your business or marketing strategy, it is a clear sign that your website needs a quick redesigning. The worst thing you can do to your business is to create a website that looks totally different from what your brand image reflects. You need to redesign your website right away to sync it with your latest business and marketing plan so that it strengthens your brand image. A user visiting your website should be able to instantly recognize your brand.
The logo, color scheme, typography, tagline, animations and other elements on your website should be in total sync with the brand image that your business is striving to create now. In order to not lose potential customers to the competitors, it is important that your website is redesigned every time there has been a change in your business and marketing strategy. Redesign your website now to sync it with the latest business and marketing plan to keep the trust of the users or you may have to waste money later in changing every element of your design individually with each strategy change.
To Improve Your SERP Ranking
Even after trying all the search engine optimization efforts, if your site is still unable to climb up on the search engine ladder, it may be your website design to blame. Every business tries different SEO strategies and follows the latest SEO trends to rank higher on different search engines. However, not having updated elements in your web design can be hampering all your efforts. When all other SEO tactics fail, redesigning the website would be worth a try.
Google and other search engines love fresh contents and crawl through your website once again for indexing once it has seen some type of update. Moreover, SEO trends keep changing every year so even if you have just redesigned your website according to last years' trends, it might seem outdated to the Google Penguin and Panda. Redesign your website now to improve your search engine result page (SERP) ranking or you might just end up wasting money later in playing with different SEO strategies.
Wrapping Up
These were the 5 major reasons why you need to redesign your website now. While I find them to be extremely decisive in analyzing the need for a redesign, there are many other factors like social-media friendliness, security, competitor's redesign, complicated contact information, poor imagery, and outdated design that could be the reason why you need to redesign your website now. If you want to get the aforementioned outputs with your website design, you should probably go for a website redesigning or you might just have to waste money later.