CES 2015: Best Home Automation Upgrades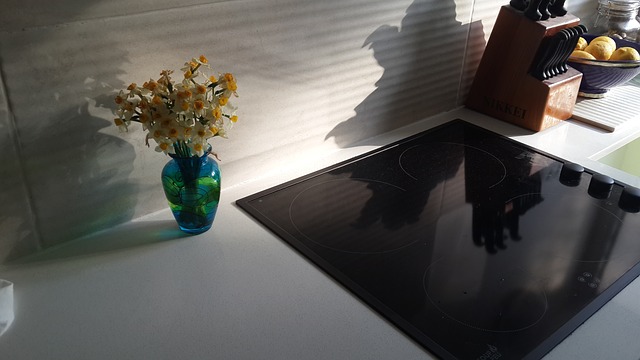 January 6-9, 2015: Outside, the Las Vegas Convention Center is surrounded by the best of nature: red rock desert sunsets, ripe green palm trees, and a polka-dotted turquoise sky. Inside, it contains the best of man: ultra-high-definition 4K televisions, virtual reality gaming headsets, affordable 3D printers, and light bulbs that talk. It is a smorgasbord of technology spread out over two million square feet bristling with more than 3,500 companies.
This is the Consumer Electronics Show (CES) 2015, a razzle-dazzle display of the generation of gadgets soon-to-be. In the past, CES has been criticized of idolizing technology for its own sake, e.g., televisions that squeeze ever slimmer. These incremental increases have improved corporate sales more than the life of the average American. Yet this year, CES 2015 shakes things up with some of the most customer geared products, specifically in home automation.
The bedrock of home automation is a buzz phrase: The Internet of Things. It refers to a network of machines, such as a WiFi-connected toilet, controlled via a central hub. Consider HomeKit, Apple's home automation hub. Companies can build their own iOS 8 "smart home" devices that can be governed with an iPhone, iPad or Siri, Apple's brown nosing digital assistant.
At CES 2015, BeeWi released its first wireless home automation products bound for America. It showed off its Smartlite RGB LED light bulb, its cross-compatible SmartPad app, and the Smart Plug. Plug any coffee maker, any radio, any device at all, into the Smart Plug – which in turn is plugged into the wall socket – and that gadget can be programmed to turn on/off remotely.
Chamberlain announced another HomeKit-compatible device: MyQ Garage. This add-on device upgrades any garage door to an Orwellian gatekeeper, a door that records entries and sends text message notifications (cost: $129.99). Schlage also introduced a smart lock system called Sense, which can unlock a door by talking to Siri, entering a keypad code, or just twisting a key.
Not all home automation gizmos are restricted to the Apple family. Dacor introduced a Voice Activation feature on its Discovery iQ line of kitchen appliances. These appliances can self-diagnose electrical issues, store recipes, and respond to remote voice commands, thereby introducing a new fad: virtual cooking. Bosch presented its own suite of Home Connect technologies, originally offered in Germany. The appliances featured timers, remote control, and even built-in cameras to peer inside, say, a half-empty refrigerator.
Most of these technologies will not likely endure more than a few Black Friday sales, but some may. If Mother Nature has a vote, the survivors will be the ones that decrease the pillaging of the coal tops of the Appalachian Mountains and the subterranean oil deposits of North Dakota. And those technologies may come from the most surprising of companies.
ADT home security packages do residential protection, while IFTTT does web-based conditional statements. At CES 2015, the two showed of what they were capable together: ADT Pulse IFTTT Integration. Now, any Pulse-equipped home can be connected to more than 100 IFTTT channel partners. A programmable thermostat can automatically react to incoming weather systems. A home can arm itself if its homeowner crosses a geo-boundary. ADT is putting homes on autopilot, helping to reduce squandered standby power and wasted heating costs.
The Belkin WeMo Water conservation sensor is an odd candidate in two million square feet of more, more, more. When installed under the kitchen sink, the palm-sized sensor identifies every water fixture in the home, analyzes vibrations in the plumbing system to figure out how long the homeowner uses each fixture, and then calculates the total water usage per fixture. It can even identify leaks. Belkin pitches the Water sensor to residential homeowners, building managers, and vacation real estate investors. Perhaps future waterfront rentals will charge per gallon? And nowhere is this innovation more welcome than in Las Vegas, the home of CES, where 70 percent of Lake Mead's priceless and dwindling water still feeds golf courses and manicured lawns.