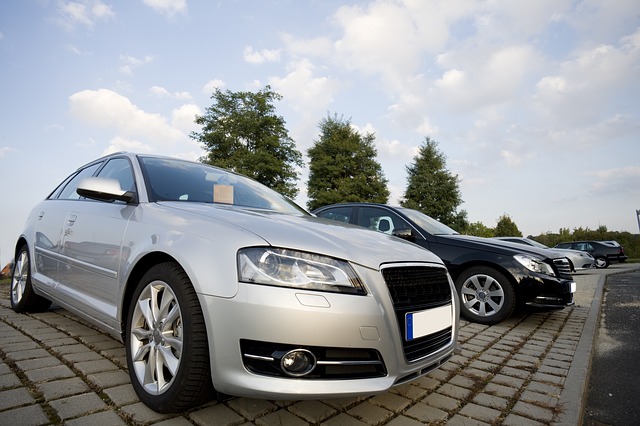 Getting your first car can be an intimidating process. You need to find a vehicle that suits your needs, fits your budget, and isn't going to fall apart the minute you drive it off the lot. Rather than simply going in blind, it can be extremely beneficial to do some basic homework before you head off to the nearest dealer. Here are a handful of the most important things you're going to want to keep in mind as you set about the search for your first car.
Gauging Your Wants Versus Your Needs
It's easy to dive into the car buying process simply because "it's what people do." But just because buying a car is as common as breathing these days doesn't mean you should recklessly charge into the process.
One of the first questions that should be asked is simply "why are you getting a car in the first place?" With modern conveniences like ride-hailing services and increasing opportunities for remote employment, sometimes it's not too hard to get by without a car at all. Even if you need a vehicle once in a while, you can always pay a little more for a rental for that road trip and then save the rest of your hard earned cash.
If you decide, like most people, that you absolutely do need a car, there are still many "want versus needs" factors to consider. For example, common "needs" would include questions like will you primarily be driving yourself around or will you be bringing a family in tow? Will you primarily use a car for commuting or do you need a large truck to help transport things around on a regular basis?
While your wants aren't as vital as your needs, you're still going to want to consider things like lifestyles and hobbies. If you're a rugged nature lover, you may want to get something like an SUV. If you have family that lives a state or two away and you know you'll be making frequent trips, look for something that will wear well and will keep your gas costs at a minimum. If you're environmentally conscious, you may want to look into a hybrid or even go all out with an electric car. Basically, you're going to want to make sure to gauge your wants and your needs (and understand which are which) before you hit up the nearest auto mall in search of your dream vehicle.
Setting a Budget
The next thing you're going to want to consider is your budget. This is a bit more complex than it may appear on the surface. You can't simply consider the monthly payment for your car and be done with your calculations. There are quite a few other financial elements to factor in as well.
For instance, you'll want to get a rough idea of how much gas you'll need per month to keep your car running as you head to and from your various responsibilities and social obligations. You'll also want to add in the cost of maintenance, repairs, and car insurance.
Finally, make sure not to opt for a stretched out loan. Not only is the interest on a longer loan more expensive, but it's going to take forever to pay off. Remember, you're not buying a house that'll maintain its equity. No matter how impressive the car, it will steadily lose value and eventually fall apart entirely, so don't get stuck still paying it off long after it's gone.
New or Used?
One of the first questions you'll run into when buying a car is whether you should buy a new or used vehicle. New cars have several benefits that typically include:
A new car warranty.
Better loan interest rates.
Fewer repairs.
The latest bells, whistles, and tech.
Flexibility in finding the exact car you're looking for.
However, set against these impressive benefits are a few major drawbacks. A new car's generally greater value can mean it's more expensive to insure, not to mention the fact that the prohibitively higher costs of buying new cars can often be a deal-breaker. The kicker? The new vehicle can lose over 10% of its value within the first month of purchase — and that's a conservative number.
Comparatively, a used car has likely already experienced the steepest period of its depreciation before you buy it. They're naturally much cheaper, as well, and typically don't come with a boatload of hidden dealers fees and charges (not that they can't have a hidden fee or two tacked on — more on that below!)
In general, unless you're flush with cash or completely prioritize the desire for a hassle-free experience over the price tag, you're better off looking at the used car options first.
How to Shop for a Used Car
Once you set out in search of a used car, there are still a lot of different questions to answer. Here is a list of top tips to keep in mind as you search for the perfect used car.
Make sure you can see a clear history of the car. This is important. If the dealer can't prove that the car has been well cared for and hasn't been in a serious accident, your best bet is to move on.
Remember that looks aren't everything. In fact, there are quite a few ways to refurbish an old car, from installing sensors and cameras to replacing electronics. Make sure to stay focused on the quality of the vehicle rather than simply its appearance.
Always take the car for a test drive. This may be an inconvenience or just plain exhausting 10 cars in, but it's critical that you take the time to test drive each car you consider purchasing. Make sure you're happy with it and that it doesn't have any glaring issues on the road. Just do your best to not get in an accident while you're driving a car you're unfamiliar with. But if you do, there are some important steps you should take post-accident.
Don't just go to one dealer. Even if you think you found a good car, it's worth taking the time to look around to ensure it's really the best option.
Do your research. Search sites like Kelley Blue Book or Edmunds to make sure that you're getting a fair price as you shop.
Try to find a third party to help. Whether it's a local mechanic you trust or a car-savvy friend, it's a great idea to have a knowledgeable person that isn't involved in selling or purchasing your car take a look at a vehicle before you buy it. Many dealers will let you test drive the car right to them or you can even see if they'll come shopping with you.
Read the fine print. It's important to read all of the paperwork over carefully and identify any thrown in fees or charges that don't line up with your discussion during the sale. If the documentation seems off or the price suddenly rises by a thousand dollars due to undisclosed fees, don't just sign at the bottom line. Ask questions and feel free to negotiate.
As you set off on your first car-buying adventure, remember that you're the one in charge. There's no reason you need to feel intimidated by a pushy dealer. If a specific car or the employee selling it makes you uncomfortable, simply walk away. Nothing is official until you sign on the dotted line. So gather your courage, make your notes, and be bold and confident as you shop.