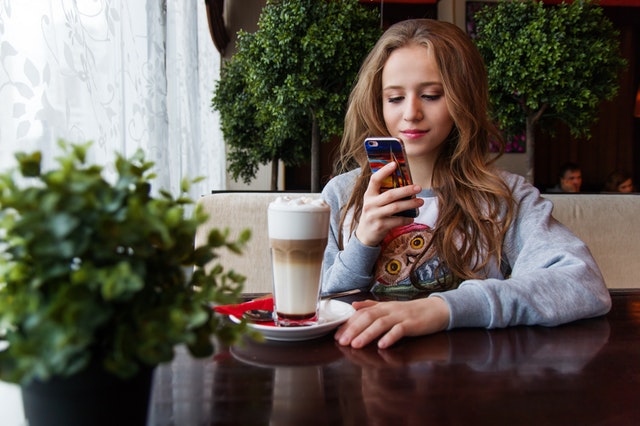 The autumn season has arrived – and it is just about time to break out the wallet and grab a new glamorous case to keep your iPhone 7 Plus cozy this season! Beyond just providing protection, an iPhone case shows off your style, your vibe, and the things important to you.
We keep our phones on our person with the same frequency that we might with a purse, bag, or wallet; if not more so. How you decorate your phone, just like your style of wallet or bag, says something about you personally and professionally.
Show off the best version of you with one of these fabulous new designs hopping off the shelves this season.
1. Fabulous Florals
Among dozens of new, flashy designs, florals remain a tried and true classic that looks great regardless of the time of year. Immortalizing your favorite flower on the outside of your phone case is a great way to add a bit of your individuality and personal flair to your stylistic choices, while still remaining professional.
Your case has to be able to seamlessly transition from a business meeting to a breakfast date to a wild night on the town. These cases can easily transition from the office to a night out with friends. They look great in brunch photos and are definitely a great choice as we transfer into the cold autumnal season. Try a floral case to bring spring flowers with you wherever you go, all year long.
2. Quirky Greens
Experts say that people who keep a garden are happier, healthier, and less stressed. Well, what about people who keep their garden right in the palm of their hand? Succulents aren't just a big deal in interior décor right now; they also look quirky and cute as decoration for your newest iPhone.
Succulents, plant designs, and the millennial-favorite avocado are all deliciously in right now when it comes to iPhone 7 Plus cases. More than just pleasant to look at, these cases are also a conversation starter, and a fun, subtle way to show people your sillier side. Have a look at GetCasely to find loads of cute designs like this.
3. Retro Cutie
There is something completely sentimental about cloaking one of the newest, most innovative technologies on the modern market in a retro throwback design from the 1970s. Many of today's iPhone users find this interesting dichotomy to be a welcomed throwback.
The acknowledgement of just how far we've come, as well as the pure sentimentality of it all makes these stripe-y retro cases and 70s floral designs so popular, especially with autumn and the winter holidays approaching.
So many new television shows rising in popularity are set in the 1970s and 1980s (take Stranger Things, for example), and a throwback iPhone case is a great way to feel like you're living in a movie. For people who feel like they were born in the wrong decade, these cases are made just for you.
4. Heavenly Holograms
Whether it lies under a cracked marble top layer, or outlines a gorgeous pattern or design, holographic cases are beautiful to look at and admire; especially when they catch the light in the right way. The iridescent nature of these cases makes them look and feel almost magical.
These cases are sleek and professional in an office setting and fun and interesting on a first date. There are myriad styles and types of holographic cases to choose from, but they all have one thing in common: that they're totally captivating. With a holographic case, your wardrobe can go from simply stylish to gorgeously glamorous.
We all have that little cat-like fascination with shiny things. Holographic cases take your iPhone 7 Plus from being a simple phone to a portable art piece. Anyone looking to step up his or her wardrobe and make a bold choice should give these flashy cases a try.