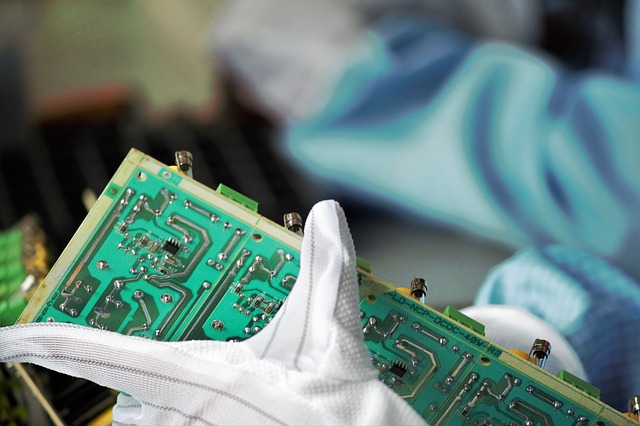 It doesn't matter how well researched every aspect of your electronic assembly is, if it's not running efficiently, then it's going to end up hurting your bottom line. It's why it's so important to use electronics project manager as part of your electronic manufacturing service. An electronics project manager will oversee every aspect of a project, ensuring that everyone is doing their jobs and that no problems arise.
The Role of an Electronics Project Manager
Each project should be divided into subassemblies, all of which your electronics project manager will overlook. During the planning phase of your electronic assembly, the project manager will be in charge of training for each subassembly. They will need to provide work instructions to each employee so that they are ready to complete the assembly successfully.
Once the manufacturing process begins, the project manager will be in charge of each employee on the project. This means that all of the project's workers will be accountable to the project manager and will sign off on their work. The project manager will be in charge of any internal quality controls that may require inspection or review. They will also be in charge of functional testing during assembly to ensure that there are no issues.
In addition to overseeing the assembly, an electronics project manager must also act as the point of contact for the customer. Some of the responsibilities that they have in this area include:
Helping to identify the goals and needs of the customer
Act as the intermediary between the customer and the manufacturer
Make sure all paperwork is properly filled out
Quote the costs through final pricing
Handle contracts with both the customer and the suppliers
As you can see, the electronics project manager has many responsibilities. They must be experienced and knowledgeable about the entire manufacturing cycle, including operations, finance, procurement, design review, quality control, risk management and cost management. Additionally, because they are overseeing large teams of employees, they need to have leadership skills as well as problem-solving skills.
The Benefits of an Electronics Project Manager
Every assembly has a lot of moving parts, from the employees working on the project to the suppliers providing the components to the customers. Keeping track of every facet of a single project is challenging enough as it is. Doing so on multiple projects — all while focusing on other important aspects of your business – is practically impossible.
An electronics project manager helps to ensure the efficiency and quality of each assembly and functions to keep you in the loop concerning all important matters. Essentially, they are the liaison to several different branches of your manufacturing business, from the assembly floor to the customers. Without them, you wouldn't have nearly the amount of control over your manufacturing processes or the ability and reach to ensure the efficiency of your assembly or the quality of your final products.