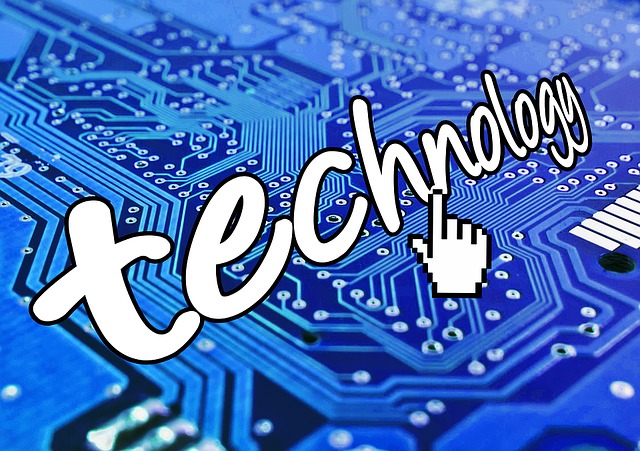 Customer acquisition is crucial for any small business or startup that wants to thrive in today's world, and retention is just as important. While technologies like the internet have made small businesses more visible and competitive, it's also taken away from the face-to-face nature of the customer experience. As the world grows more connected, it seems like people are actually drifting further apart in some senses.
Nevertheless, the majority of the world's business is done online. Attracting customers and retaining them in the digital era is dependant almost entirely on the internet and customers that you'll never meet face to face. So how do you use technology to bolster customer acquisition and retention in a way that simultaneously maximizes the customer experience?
Understanding the Evolution of Information Architecture
To truly become effective at acquiring and retaining clients via technology, one must understand the environment that these technologies exist in and how they interact with one another.
"It sounds complex, and in some ways, it is, but information architecture simply refers to the structural design of shared environments, like the layout of websites, online communities, and software, to enhance the user experience … Information architecture is the framework of the future," write the experts at Rivalmind, "providing a better user experience while keeping consumers, readers, and customers more engaged with brands and businesses."
According to them, these are the top realms in which information architecture is expanding:
Discovery Patterns: These are the ways in which users discover and consume content, which can make websites easier to read and navigate. Search functions, advanced filtering, and even information can greatly improve user experience.
Spoken Alternatives to Text: Most voice-to-text programs are lacking in accuracy, and structure, but a select few are paving the way to a future that will be dominated by this tech.
Augmented Reality: AR is already gaining popularity, and the potential for further integration is vast, "from deriving nutrition facts from a scanned barcode to using QR codes to access premium content in real time."
Attention Economy:  Improved approaches to information architecture allow designers and developers to employ tools that keep visitors in one place for a prolonged period of time, thus increasing both visibility and advertising exposure.
It's important to remember that all of these elements serve to essentially improve the user experience (UX), which increases profitability. After you have your elements of design on lock, it's time to invest in an online strategy.
Develop a Watertight Online Marketing Strategy
Workflow Max's website offers an extensive, six-chapter guide on client management. The first chapter is titled "Finding Clients & Lead Generation" and offers a complete breakdown of how to build an online marketing strategy:
Solid Marketing Funnel: Awareness, Interest, Decision, Action. These are the four stages your customer goes through to make a purchase or become a client. Each of your digital marketing campaigns should be targeted at people in different stages of the funnel.
Search Engine Optimization (SEO): This is what determines who pops up when you search for something in Google or Yahoo. Optimized pages, long tail keywords, fresh content, site speed, and links pointing to your sites are all going to help you achieve top ranks and top visibility.
Paid Search/PPC: Paid search or PPC (pay per click) advertising generally refers to those 'sponsored result' ads you see on search engines. They are called PPC ads because you only pay when someone clicks on your ad.
Display Advertising: Display advertising is old school … but display advertising hasn't died. Don't be intrusive, offer value, display relevant content, and use placement exclusion filters to get your advertising right.
Content Marketing and Blogging: Content marketing refers to the distribution of informative, entertaining and consistent content, which attracts audience interest, increases brand awareness, and can drive sign-ups and conversions. This can come in the form of blog posts, newsletters, whitepapers, infographics, podcasts, videos, and ebooks.
Email Marketing: Email marketing is the most effective form of marketing, returning about $38 for every $1 spent … as long as you do it right. It's easy to go wrong with email marketing, so make sure you keep your promises, sign off with a name, mobile responsive templates, clear CTAs, and conduct solid A/B testing
Social Media: Social media is one of the most powerful digital marketing tools, especially for small business. It's affordable, scalable and customizable.
Follow these steps, and you'll have an online marketing strategy that's watertight and able to keep your ship afloat as you acquire and retain customers.
Acquire and Protect Customer Data
Big data analytics can help improve customer acquisition and retention dramatically. As far as acquisition goes, you can use big data to map customer behavior into segmentation models, and then use those models to optimize your channel strategy, map behavior to outcomes, map behavior across touchpoints, and create predictive models.
However, if there's one thing about data in the modern age, it's that it needs to be protected. Most people don't think that their data will ever be stolen — and too often, unfortunately, business owners are included in their ranks.
"It's important to protect yourself by taking personal responsibility for your data; we can't expect banks or other institutions to do it for us," said Jim Karagiannes, Ph.D., professor in DeVry University' College of Engineering & Information Sciences. "We lock our doors and take other security measures to protect our home and car. We need to also take precautions with our personal security and information."
Make sure that you use and protect customer data. Your business can be made or broken off of big data practices.
A Final Word…
By observing these tips and techniques, you can drive customer acquisition and retention in a way that is modern, effective, and practical. One thing to remember: these tips are intended to help guide marketers and entrepreneurs through an ever-changing digital landscape, with an emphasis on ever-changing.
What that means is that the buck doesn't stop here. You're responsible for keeping tabs on changes in the digital landscape and responding to them in kind. Stay up on your knowledge of marketing technologies, and utilize them when they show promise or strategic value. If you don't, this ever-changing landscape might just become so unfamiliar that you find yourself lost in it, and left behind.