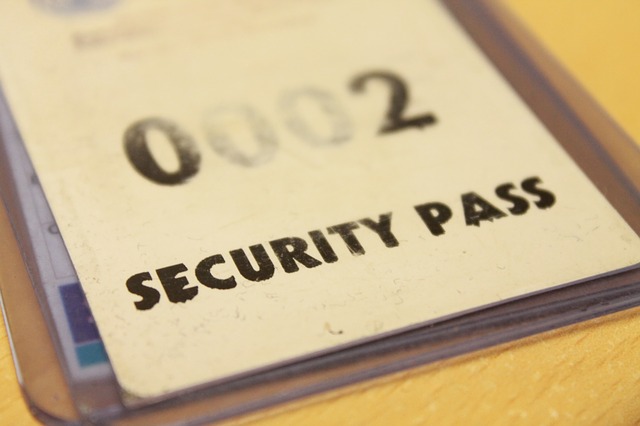 When you think about safety in the workplace, does RFID technology come to mind? If it does not, it should. RFID technology is all around us, literally everywhere. It is present when you check out at the grocery store, when you enter your work building and maybe even when you're about to enter your gym. To put it simply, RFID technology is now the industry standard for many security and access control centers.
Here's all you have to know about RFID technology, how it has impacted security (particularly for the workspace) and why it's probably the best option for work ID badges.
What Is RFID technology?
Radio frequency identification, or better known as RFID technology, is basically a microchip that is attached to a tiny antenna. This microchip "uses radio waves to identify objects or people, typically via a unique serial number." After these waves have been received by a reader, they are then converted into digital information that can be passed on to a software application.
RFID Technology for Work
Gone are the days of magnetic strips! As previously stated, RFID technology has become the industry standard for almost every facility's access control, and not for nothing. RFID-enabled authentication has improved both efficiency and security levels worldwide. For starters, it has made the world run faster because it simply needs to be held within a certain distance of an RFID reader for verification to be made, eliminating the obligation to physically swipe a card through. This has had a tremendous impact on productivity. Can you imagine having hundreds of employees entering a building and having each one of them enter a passcode?
In addition, using RFID-enabled authentication for work ID badges has also significantly improved security measures for most companies. If a facility is secured with RFID technology, then it is extremely difficult to enter it without a proximity card, and attempting to duplicate a proximity card is practically impossible. Having RFID-enabled authentication for work also gives companies the liberty to decide which parts of a building may be accessed by certain individuals. In addition, an RFID card might also be able to gather specific and private information from a reader, giving companies the ability to keep better track of certain measures. For example, you can use your proximity card to even print important documents.
Different Types of RFID-Enabled Cards for Work ID Badges
There are three main types of RFID-enabled authentication cards that can be used for work ID badges. While all three of them make great options, choosing the right one for your business is important as they contain slightly different features.
1. Proximity cards:
Proximity cards might be perfect for work ID badges used in facilities such as hospitals that allow top-level employees to unlock certain and specific areas or doors. Also, they can be used for gate access, secure printing, point of sale and more.
Here are the main features:
Operates at 125 kHz
Read-only
Contains unique card ID number
2. Contactless cards:
Contactless cards are the perfect option for institutions such as universities that might require students to use a single card for multiple functions, such as checking into a building, buying food, etc. They can also be used for payment systems, transportation systems, hotel keys and much more.
Here are the main features:
Operates at 13.56 mHz
Contains serial number or unique id
Contains read/write memory
Stores additional information, including other ID numbers, site codes, etc.
3. Multi-technology proximity cards:
Multi-technology proximity cards can be used essentially by any entity or facility because they contain both contactless smart and proximity technologies in a single card. This option might also be perfect for a company that already carries a certain type of work ID badge, say the contactless smart card, and wants to upgrade to a different card. Obtaining the multi-technology proximity card would definitely make this process a smooth one.
Securing your business or facility should always be one of your top priorities. As Joe French from Express Badging states, "RFID-enabled authentication is definitely breaking the mold on how you procure your door access readers and cards". Hopefully, you found this information helpful and consider using RFID technology for your work ID badges.
We would love to hear from you. Please let us know in the comments below if we missed something or if you have any comments to share!