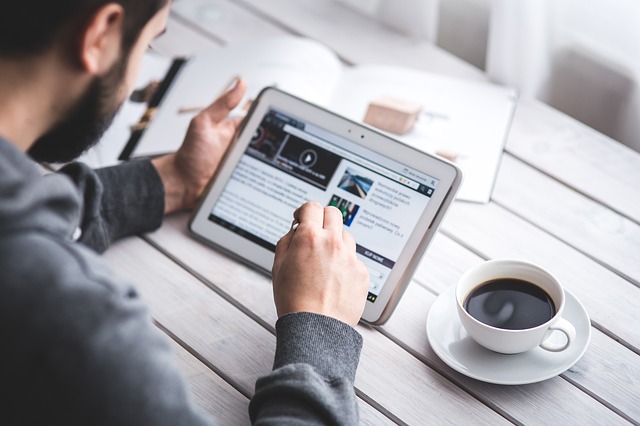 Blogs are so commonplace that almost everyone knows how to start one. Starting is only the beginning though. Once your blog gets going, you want people to read it and share what they have read with their friends.
In order to get going, first you need to choose a domain name and find a host for your site. Once you have a web design and a theme, you must pick a catchy title, write relevant posts, and finally publish. Then what?
You might get an initial buzz of activity or you might get almost no traffic or response at all. How do you get and keep a faithful following once they've logged on a time or two? How do you keep them from ditching you for something more entertaining and informative? Here are some key ways to keep your blog followers coming back for more.
Subscriptions
People love choices. As a blogger who hopes to keep faithful readers you should provide a few different ways people can subscribe to your blog. An RSS feed and email subscriptions are two common choices that provide them with notifications when you've posted something new.
You can also encourage readers to bookmark your site, which essentially reminds the reader on their toolbar that your blog is there waiting. You can also offer your user the option to opt in to browser notifications, which notifies them every time there is a new post on your blog right in their internet browser.
Focus
People need to know you are for real. Bloggers must choose topics on which they can write with a fair amount of authority. If you are bluffing your way through, your readers will know. Set the scene. Know your target audience. Tell your reader what you plan to tell them. Let them know where your focus lies and why your blog is important to them.
Make sure your content always falls in your blog niche. Going off target or on a tangent will not impress your reader, so take care to choose only relevant subjects. It is also important to choose timely topics. The last thing you want to do is waste valuable time on topics that are neither newsworthy or evergreen and will be quickly outdated or irrelevant.
Another important thing to be cognizant of is your "voice".  Anyone who writes a blog should strive to create their own unique and recognizable style. Your followers will appreciate a strong, consistent tone they can count on when reading your blog.
Incentive
People love free stuff. Offering a free e-book, discounted services or other incentives will keep readers returning to your blog. Be creative. If your blog is about gardening offer coupons for free seed packets at a nursery. If you write a DIY blog offer free instructions or plans for a smart new project.
Another less obvious incentive might be the actual "look" of your site. Most people are drawn to beautiful images and graphics. They might be even more enamored if your images are personalized, reflecting your own style. Seriously consider making your blog a draw by utilizing some creative insight as well.
Connection
People love to feel connected. The process of trading links with other bloggers will bring their readers to your site. It is also imperative that you are diligent about using keywords in every post and attached to every image so that search engines lead internet browsers to your posts.
Social media like Facebook, LinkedIn, Instagram and Pinterest can also be a boon to bloggers and help to remind people you are out there.
Choices
Again, people love to have choices. Everybody is busy. If readers have a choice to subscribe now and read later they may just do that. But you must make subscribing to your blog as easy as possible for that harried online visitor.
One of the most effective ways to get "lookers" to subscribe when they first log on to your site is to use a call to action pop-up box. Some bloggers find including a free library of sources (a lead magnet) for new subscribers can be very successful.
Availability
People love to hear from you. The best way to get people to read your blog is to let them know you have one. Sharing the fact that one blogs is very common in a social setting, but it is also acceptable to mention to co-workers which may help you gain followers as well. Of course family and friends make great contacts to help you spread the word, although they are often the least active members of your audience.
Being actively engaged with your blog and keeping a regular schedule of posting is paramount. It is also important to note that a well-crafted weekly post that followers can rely on is much more effective in keeping an audience than a mediocre daily one. You should check your blog daily and reply to comments, keeping readers coming back.
It is important to seek out and read similar blogs to yours. Posting interesting and thought-provoking comments on other blogs may gain readers for your posts. Keeping your social media contacts current and commenting on your blog there will also improve your numbers.
Feedback
People love to get and give feedback. Many bloggers are comfortable presenting their material with a strong voice and opinions to engage their audience. You must be passionate about your subject matter but if being too over-the-top is not your style, simply asking readers for their input and comments will help keep them coming back. Engaging in conversation with your readers will build community and rewarding relationships as well as serving to "grow" your blog.
Building a following for your blog will take constant time and effort. Whenever you get complacent and satisfied is when your audience will stop growing. Following these seven steps will keep your audience both engaged and growing.