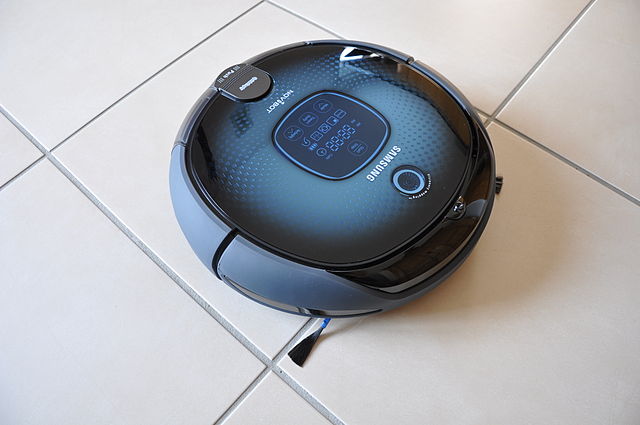 Any pet owner understands too well, how much our furry friends mess up our living environment. As much as we love them for their wonderful company, the hassle it takes to clean up the fur they shed among other messes may actually be a nightmare if you don't have the right vacuum cleaner. This is the main reason why the iLIFE vacuum cleaner manufacturers decided to come up with the best iLIFE V-series with highly advanced features. The iLIFE V-series consists of the iLIFE V3s, iLIFE V5s and the iLIFE V7s, but nothing beats the V3s when it comes to cleaning up pet messes. With some of its features reviewed below, this iLIFE V3s is definitely your ideal companion if you love having pets.
Design and Features:
– Pet Hair Care Technology
This feature is absolutely what places the iLIFE V3s vacuum top of the list when it comes to cleaning of pet hairs and messes. This kind of technology is designed with high suction power that focuses solely on hairs, fur, dirt and debris, thus perfect for households with pets. This ensures that every corner and crevice within the house is free from pet messes and related allergens. It also has double HEPA filtration that ensures the air is thoroughly cleaned, to get rid of the smallest airborne dirt, debris and allergens.
– Slim Low Profile Design
Measuring in at 3-inches thick, this slim and sleek robotic vacuum lies very low on the floor. This means that it can access even the tightest spots under furniture with small spaces underneath them. Since pet messes are notorious for hiding in hard to reach areas, the V3s is perfectly capable of retrieving them, thus keeping the whole house spotless.
– 4 Cleaning Modes
The iLIFE V3s prides itself of the auto, edge, spot and schedule cleaning modes. The auto clean mode automatically moves around, sucking up any dirt from the floors while the edge clean mode makes use of its 2 side brushes for vacuuming edges, corners and tight spaces. The spot clean is definitely for sensing and cleaning the dirtiest spots, while the schedule clean mode allows for programming the vacuum to clean at a particular time and for a set duration.
– Easy Remote Control or Automatic Cleaning Option
Depending on your personal preferences and how much time you have on your hands, you have the option of just pressing the CLEAN button for this iLIFE V3s to move around automatically, vacuuming your floors. The other option is controlling it using its LCD remote control. The latter allows for a more personalized cleaning experience as you will be able to choose the areas to focus on more. The former on the other hand, allows you the convenience of relaxing while the V3s does all the floor vacuuming.
– Offers 3-In-1 Cleaning
The iLIFE V3s keeps in mind the level of concentration and precision that is required to remove pet hairs and messes from the floors. This is exactly why this single unit sweeps, vacuums and dry mops all at the same time for a thorough clean, which is excellent for homes with pets.
– Features 14 Smart Sensors
These sensors scan the area around the iLIFE V3s Robotic Vacuum and detect any obstacles and edges. Its obstacle sensors prevent the V3s from bumping onto barriers and furniture, while its cliff sensors prevent it from falling off stairs and other edges. It has a barrier-cross height of up to 10 mm and a maximum climbing inclination of 15 degrees.
– Programmable Schedule Option
The iLIFE V3s allows for scheduled cleaning which can be programmed via its remote control. You can set your preferred cleaning time and have this robotic vacuum clean your floors even when you are away from home. It can actually be programmed to clean for 7 consecutive days.
– Self-Charging Feature
This is an important feature for all robotic vacuum cleaners as it prevents long interruptions and human dependency during vacuuming. Once a low battery is detected, this vacuum goes back to its charging dock for recharging. When full, it resumes its cleaning schedule until the whole floor is spotlessly clean. Its 2600mah battery lasts as long as 100 minutes of constant cleaning time, thus on a full charge, it can vacuum large floor spaces.
Pros:
Its low profile design makes it easier for it to slide under household fixtures and furniture when cleaning floors.
Has the double HEPA filters, which keeps pet messes and allergens at bay.
Features four cleaning modes including the auto clean, edge clean, spot clean and schedule clean modes for your own convenience.
Possesses self-charging capabilities thus reduced need for human intervention during vacuuming.
Has scheduling options thus convenient for cleaning when the homeowner is not around.
Its Pet Hair Technology enhances vacuuming of hairs, debris and other dirt particles.
Cons:
May require supervision especially if there are many obstacles such as cords on the floor as it may get stuck.
Its 0.3-liter dirt bin is quite small for cleaning large spaces.
The iLIFE V3s is a technological wonder just like most robotic vacuums as it does all your floor cleaning chores without you having to lift a finger. In fact, its advantages completely surpass its minor cons, making it the epitome of excellent cleaning of pet messes. Given its short charge time, long cleaning time, multiple cleaning modes and ultimate vacuuming technologies, there is no doubt that this robotic vacuum is a dream come true for any pet lover who consequently wants a clean environment. Even better is the fact that it is very affordable.