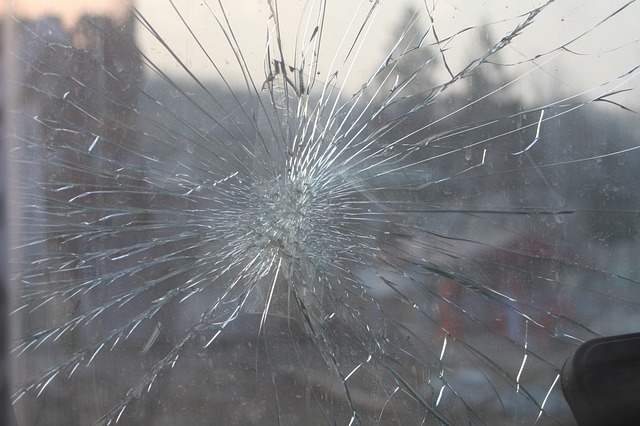 Cracked windshields are often put off until the crack grows too long, causing a potential safety hazard. The cold winter weather puts your cracked windshield at greater risk of cracking and becoming damaged even further.
Chip repairs are possible in many cases.
Prompt action on your part can lead to saving money and repairing a windshield. The three main fixes that are available are:
1. Small Chip Repair
Small chips, typically from a rock that shoots up at the windshield, can often be replaced. The chip needs to be:
Less than 1.25″ in length
Crushed glass doesn't exist in the middle
A good rule of thumb is to place a quarter over the chip. If the quarter covers the entire chipped area, your window is very likely repairable. Star or flower shape chips can also be filled as long as the middle of the chip doesn't have crushed glass and is not too deep.
Special resins are injected into the center of the chip and pressure is applied to allow the resin to spread and fill in the cracks. Chip repairs take less than 20 minutes to complete, and once the repair is done, the windshield will look just as it did prior to the chip occurring.
2. Crack Repair
Cracked windshields are another road hazard. If the crack grows too large, it will cause instability in the windshield. A crack that grows too long can cause the windshield to fail, too. Cracks are very difficult to assess.
The general idea is that long cracks cannot be fixed.
A crack that spreads too long will be beyond repair. Cracks that are shallow and small may be able to be repaired. The same resin used when a windshield is chipped will be applied to the crack to repair the windshield.
3. Windshield Replacement
When windshield repair isn't possible, replacement will be necessary. Windshield repair services can usually come out to your home or office and perform the repair at your convenience. The costs vary widely for windshield replacement.
CostHelper helps determine the price of autoglass repair near you, with averages being:
$100 on the low end
$400 on the high end
Average repair costs are "reported" as $214, but the type of vehicle will also factor into the cost of the repair. High-end vehicles have windshield replacement costs of upwards of $1,000.
Replacement can often be done in less than an hour by an expert. If the windshield is installed improperly, there is risk that it will separate from the vehicle during an accident.