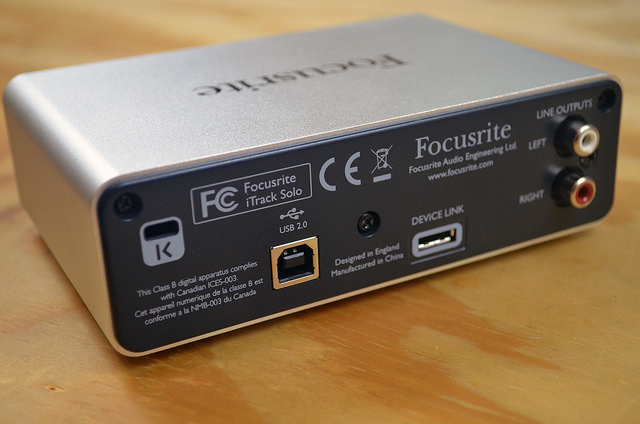 An audio interface is a simple device that is connected to the computer. It is used to enhance the audio capabilities of the computer to create better sound and output. Through an audio interface, you can increase the computer's ability by adding extra microphones, headphones, and instruments.
An audio interface is a vital tool in many a profession. Sound recording and mixing, sound engineering, music creating, even DJing. So whether you need it for your career, or because you are a weekend hobbyist, an audio interface could be something useful.
Through an audio interface, you can record voices, instruments and any input on your computer. Then, the system converts them into a digital format and sends the record material to the speakers in analogue form.
The most important uses of the audio interface are:
Professional sounding recording
Less expenses on dedicated equipment to do recording
Crystal clear output which means better sound and end result
Better than a sound card for superior, more enhanced sound
Recording, editing, mixing music is easy and fun
Creating a music repository for future use and reference.
Audio interfaces come in all shapes and sizes- they are large and industrial size, small and placed next to a desktop computer, simple with a few offerings, complicated enough for an entire orchestra to use- it depends on what you need your audio interface to do. Basic knowledge in this field and of the equipment will help you make smart decisions.
Start with thinking about what you need the interface for. Depending on the seriousness of the pursuit, you should invest in something big or small.
The Focusrite Scarlett 2i2 is one of the audio interfaces we'd recommend. This gorgeous piece of machinery scores so high in all lists because of all the great things it has to offer. Light as air and versatile Samson stereo headphones make listening a pleasure. Two balanced outputs help you keep an eye on sound and all the other parameters. If you need to record speeds, the 192 kHz will let you do just that. Its USB interface comes with cables and has two instrument switches for whatever you want to hook up to it. Apart from all this, Scarlett comes with different cables as well. And did we mention how gorgeous it is? Bright red and beautifully shaped, this is one to use and to show off.
If you need something way simpler, think of the joy that comes from the PreSonusAudioBox. This plug and play comes with software, headphones and a condenser microphone to make your recording smooth and hassle-free. USB connectivity and MIDI interface are some of its other charms.
No matter what you choose, keep these points in mind when you're choosing your equipment:
Number of inputs and outputs
Kinds of input channels
Compatibility of Digital Audio Workstation(DAW)
Connections and compatibility
You will need a large number of inputs and outputs if you're recording for a band. If it's a smaller group, then even a small audio interface with two inputs/outputs will do. It might be a good idea to start small, learn the craft and then invest in heavy duty equipment.
Audio interface photo by Ryan Trauman. License: CC BY-SA 2.0.