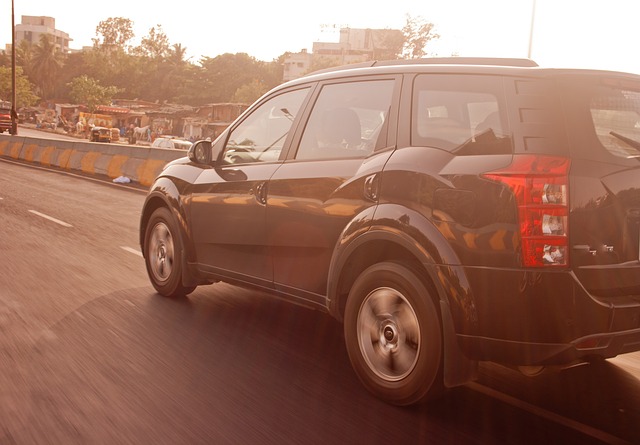 With the penetration of domestic and global car makers in the automobile market, family people have become the major target and this increased the demand for large family cars. Usually, family cars stretch your budget hence, we are going to tell you about used cars in Mumbai, India through you can enjoy your family trip within your budget.
There are various seven seater cars available in the market that allows your family to have a comfortable sitting and amusement during the whole trip. Here is a list of best used large family cars whereby buyers can enjoy their ride in their budget:
Totoya Innova Crysta
Totoya Innova Crysta is one of the best used large family cars that give comfort travelling experience to you and your family. It is powerful and efficient for a long drive or to travel long distances. The design or interior of this seven seater car is rich feature based that is reliable, spacious and comfortable. This model comes with three engine options with both the transmissions- manual and automatic to give 9.9 kmpl of mileage.
Renault Lodgy
Another seven seater car is Renault Lodgy that comes with spacious, comfortable cabins in all three rows. This is also a seven seater car that offers a comfortable trip to your family as it can carry up to eight passengers. Its frugal and powerful diesel engine makes this car as one of the best used large family cars in India.
Maruti Suzuki Ertiga
Ertiga is one of the best seven seaters used cars for a large family. It comes with two engine options in which petrol version includes 1.4 lt petrol with 94 bhp of power, and 130 Nm of torque and diesel engine offers 1.3 litre diesel with 89 bhp of power and 200 Nm of torque. Maruti Suzuki Ertiga is such a nice family car in an affordable price.
Honda BR-V
It is one of the longest cars in this list of best used cars for a large family powered by two power engines. Diesel version includes 1.5 litre i-DTEC diesel with 100 bhp and 200 Nm of torque. Petrol version includes 1.5 litre i-VTEC petrol with 118 bhp of power and 145 Nm of torque.
Mahindra Xylo
Mahindra is a brand which is well known for its powerful diesel engines that give you reliable, long and comfortable drive. Its soft, comfortable, plushy, and appealing seats compel the passengers to have a long drive. Mahindra Xylo comes with two diesel engine versions that are 2.2 litre engine with 99bhp and 218 Nm and 2.5 litre with 118 bhp and 280 Nm.
Mahindra XUV 500
If you are looking a great SUV family car then, Mahindra XUV 500 is one of the best used large family cars in India. It is well-equipped performance car with rich interior features. It comes with various off-road capabilities what make it a perfect family car.
Hyundai Creta
Hyundai Creta enables you for solid and powerful drives with ease. It is such a great family vehicle that let you feel its sheer presence on the road. It also designed with off-road capabilities so as you can enjoy your trip with your family with no more trouble.
Mahindra Scorpio
Mahindra Scorpio is built with added comfort and convenience. It is easy to travel for long distances with Scorpio as it can be driven easily on off-roads or other urban road conditions. Hence, these solid features make it one of the best used large family cars.
Maruti Suzuki Eeco
Maruti Suzuki Eeco is one of the best used cars for a large family that comes with 8-seater compatibility at an affordable price and easy driving features. It also comes with the capability to drive on the hardest roads. Your whole family can enjoy the long travelling experience with ease and smoothness.
Datsun Go Plus
Datsun Go Plus is one of the best used cars for a large family that allows more than six passengers. This car is such an affordable car that offers you maximum seven seats at very affordable cost. It is good in outer and inner looks. The design and its solid form compel you to travel for long distances.
Conclusion
Before taking any buying decision for best used cars for a large family, you need to know your basic needs and features what you are looking for. Here the list of top used cars in Mumbai can help you out to take a right decision about purchasing a second hand car. So, buy the one which suits your budget as well as your need.