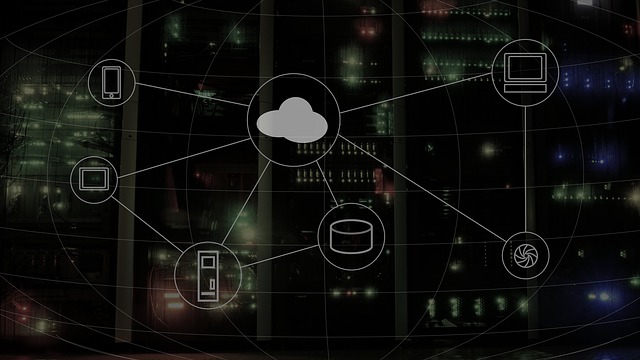 Cloud computing is projected to increase from $67B in 2015 to $162B in 2020 attaining a compound annual growth rate (CAGR) of 19%. – Wikibon
It has been quite some time Cloud Computing is around, but with the pace companies are moving from on-premise solution to Cloud platforms, it seems to be an unstoppable transformation.
The cloud giants like AWS and Microsoft have brought infrastructure, platforms, and software to cloud which have made sharing, storing and maintaining data even simpler. Though the concept of virtualization is older than it seems, the idea of virtualizing possibly everything gained prominence later.
Businessinsider.com considers AWS as the biggest cloud vendor who is equal to four of its competitors combined. Definitely increasing number of aspirants wish to get into this domain by getting training on AWS. One of the best sources of knowledge is Intellipaat which specializes in providing professional training on this booming technology.
However looking at the following trends you will be forced to think that Cloud computing is a disruptive technology!
Trend #1: Multi-Cloud Strategy to Gain Pace
Though usage of public cloud platforms are still on the rise but companies are more inclined towards Multi-Cloud strategy which is a combination of several cloud platforms driving the maximum value for the organization. For an instance the combination of Microsoft Azure, Salesforce CRM and AWS for various purposes in an organization can definitely streamline the business processes in a rather smooth fashion.
Trend #2: Serverless Computing to Take the Center Stage
On the contrary to its name, Serverless computing does have servers but are hidden behind the application keeping developers out of the servers and their operations. The Serverless computing architecture is not only beneficial for reducing the cost but is also good for increasing the efficiency. This set-up is typically suitable for event-driven applications which run for several time on the servers. Well companies like AWS, Microsoft, and IBM are taking cloud computing a step ahead with this revolutionary concept.
Trend #3: Containers – The New Frontier in Cloud Computing
A method of running distributed applications through OS virtualization. Instead of launching the entire VM for each application, small containers are executed on a single host accessing the same kernel. Taking Virtualization a step ahead, Containerization is gradually being preferred by the firms, especially due to Docker systems. Though people criticize containers for being an overhead, companies are increasingly promoting the use of containers allowing the infrastructure to be more agile.
Trend #4: Cloud Monitoring-as-a-Service to Take the Driver's Seat
The demand for monitoring service on cloud is increasing with each passing day. The State monitoring of cloud has come to realization with Monitoring-as-a-Service solution AWS Watch from Amazon EC2 that allows the cloud consumers to pay for monitoring state violation, topology planning, etc. The proposed benefits are quite eye-catching such as significant cost reduction, deployment of state monitoring ability at different levels, value addition for better cloud performance, and much more. Interesting, isn't it?
Trend #5: Platform-as-a-Service to Become the Fastest Growing Sector
A survey from CIO reveals that Platform-as-a-Service (PaaS) is expected to swell up to 56% by the end of 2020. With the Companies like Microsoft, IBM and AWS making Cloud as a mainstream technology, most of the companies are concentrating on this solution developing cutting-edge technologies for this layer.
Bottom Line
Well these were top 5 trends that you are going to see by the end of 2018, but there are numerous other solutions based on cloud computing that are drawing the attention of companies from across the globe bring revolution in the digital era. With the pace Cloud has gained strong foothold, I am forced to say "Cloud is the New Normal!"