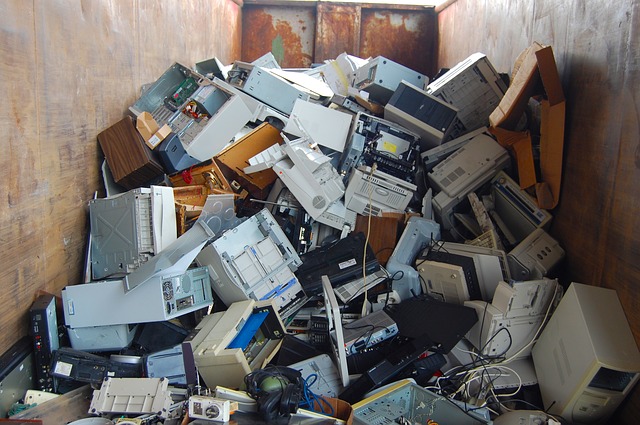 We're living in the era of electronics and gadgets galore, where we don't think twice before buying the latest and greatest technology. As our hunger for electronics and technology keeps growing, people bid goodbye to their old appliances and gadgets. Have you ever thought what happens to the old when we swap it for the new gadget? Let it be your old smartphone, iPods, microwaves or any other unused device; it makes a huge impact on the environment by introducing e-waste into it.
E-waste is something that everyone has to confront in their daily life. More than just trash, this electronic waste can be an environmental and health hazard. Especially when you are not quite sure what you are supposed to do with your old electronic gear. Following in the footsteps of Eagledumpsters can be a step in the right direction. Having a suitable place to dispose of your e-waste at your fingertips can save you a lot of the worry you would have otherwise. Recycling is the best way to take control of environmental impact. It's not only about your home we also need to consider corporate electronic recycling to fight back the ever-expanding surge of end-of-life electronics.
Here are few tips that will help you slim down your e-waste line and tech-savvy footprint.
Re-evaluate
Before buying a brand new gadget, ask yourself do you really need that extra gadget?  It is better first to consider upgrading the hardware or software instead of impulse buying. Go for strategic purchases and find one device with multiple functions.  Troubleshooting the problems with your electronic devices will prevent you from having to throw them away.
Give away or donate your e-waste
If you don't need your old electronic stuff, don't just throw it away. There are so many people out there who really need your old stuff. So find out charities or organizations in your area that may want your electronic item. Moreover, a donation is a great way to get tax deductions. For the items that are even worth donating, try to give your stuff away for free on various websites.
Take them back to the store
There are a number of stores who are interested in investing in a buyback program. So while buying a new gadget, ask them if they will buy back your old item. Search online or find out the store where can get rid of your old equipment in exchange for the new one.
Sell
The items that are a waste for you may be potentially valuable to someone else. Selling the stuff will help you get rid of your unnecessary gadget while letting your earn some money. You can find many online resources where you can sell your electronics with just a single click.
Choose a reputable recycler
If you don't find any of the option above suitable for you, go for this effective an efficient way of recycling. Try to find out an e-waste recycling drop-off point or e-waste recycler nearby you. E waste can release poisonous materials and toxic chemicals into the environment when handled improperly. Hence this can be the best option to ensure proper recycling of the electronics.
Put these tips to work to halt digital data dump and lessen the toxic e-waste in the earth. Think of corporate electronic recycling if you are dealing with an issue of growing e-waste in your company.