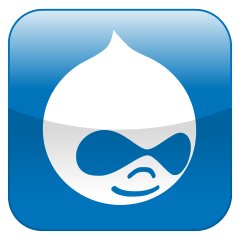 Drupal may not be the most famous, but it is the most powerful platform for building websites. The sites built on this platform are efficient, diverse and accommodating. You can create completely customizable, responsive websites with unique attributes by using Drupal as your CMS platform.
However, Drupal does not provide the guilty pleasures of WYSIWYG platforms. You need to know a little bit of programming like PHP, HTML and other popular web programming languages. You do not need to be a coding virtuoso; you just need a basic working knowledge of the languages for designing more efficient websites.
Here are a few benefits you can enjoy while working on Drupal:
The platform is highly customizable – almost every website built on Drupal is different. You can add specific features, signature design styles and choose from thousands of available plug-ins for your site. Drupal also allows users to edit all the root files directly so developers can make significant changes to their projects.
Drupal offers better performance – web pages built on Drupal are niftier. They are light, swift and clean. The response times are significantly faster than other CMS-based pages. Drupal is less resource consuming. It's hosting requirements are also cheaper than most new CMS.
FREE – Drupal is still free. You can get a new site for dirt-cheap website design packages. You can download it, install it and make all required changes without paying a dime. If you are bootstrapping your business, it is perfect for you! Get a new online presence and save big bucks at the same time with Drupal websites.
There are multiple tutorials online that will teach you how to make Drupal-based websites from scratch. We have noticed the contributed modules options usually stump most newbie Drupal users.
Drupal is a broad, active and supportive community of users. They provide stellar modules for the Drupal system. If you are wondering, how you can add modules to your Drupal site, read on:
Download the zip file that has the module to your personal hard drive
You can use your FTP client to upload these to the sites/all/modules directories if your Drupal installation.
Unzip these files.
Go to Modules from Admin to activate your new modules.
There are hundreds of modules to choose from. Since this is open source, you will find several modified versions of a single module as well. If you are a first-timer, we do not blame you for being befuddled with all available options.
These are the 7 must-have modules you should get for your Drupal website:
1. Admin Menu Module
The website builder and template come with the default toolbar. However, you will end up wasting a lot of time by using them to load multiple pages. The Admin Menu Module gives you drop-down menu options. This will save you space and time. This is a more compact option to add and access multiple pages. You can just turn off the default existing toolbar and activate the Admin Menu Module for your Drupal builder.
2. CKEditor module
The CKEditor module helps you to see the changes you apply to the text in real-time. Since Drupal does do not have a WYSIWYG editor; the CKEditor module can help you observe the effect of font, color, and other formatting options.
Download the CKEditor module from CKEditor.com
Unzip the contents of the CKEditor directory on your website
Enjoy!
3. IMCE Module
This is for easier editing of images on your site. Every post needs its image, and you can add images directly to your posts using the IMCE Module.
Download the IMCE Module file, unzip and install.
Configure > Content authoring > CKEditor > Profiles > Advanced > Edit > File Browser Settings > select IMCE > Save
This will make adding and editing images on your website easy as breeze.
4. Token Module
If you are using Drupal 7, most of the functionality of the Token module is included in the core code. However, some new modules like the Pathauto still require additional token modules to function. You can add a Token module from the Drupal module project.
5. Pathauto Module
Drupal has an inbuilt Path module. This one allows you to create smart URLs by hand. However, imagine a website as extensive as Amazon. Imagine how you would feel typing in every URL manually.
So, there's the Pathauto module. This will auto-generate URLs for your web pages. It follows custom replacement patterns. This will be in sync with your SEO requirements as well.
6. Views Module
This is a fascinating and necessary module for your website. Views are present in Drupal 8. However, Drupal 7 does not come with any such features. The Views Module will help you display a mélange of simple slideshows, image cascades, lists and forms on your website. Although it is a bit more complicated as compared to other websites, once you get the hang of it, you won't settle for anything less.
7. Chaos Tool Suite Module
The Views Module requires the Chaos Tool Suite module to function. The Ctools has some amazing features and functionalities that will enhance the functionality of your website.
With the help of the Chaos Tool Suite module, you can create your modules, forms and dialog boxes. You can tweak with Ajax and the website CSS for integrating your sense of style. You can start creating pluggable content and flexible content panes for your site within minutes.
Special mention:
Quick tab Module
If you want those cool tabbed boxes that list new and featured content on favorite websites, check out the Quick tab Module. This one gives you excellent tabbed views and blocks without a touch of custom JavaScript. It is fast and has all the tab selection options under the Structure menu.
Modules are an integral part of every Drupal website. If you want your website to have all the features and functionalities of a modern-day internet site, you need to add at least these 7 modules.