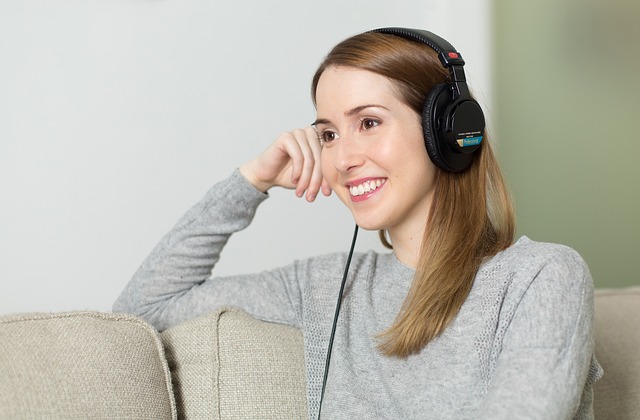 Narrowing down your choices before you start shopping for headphones will make it easier for you to find the best pair for your musical needs. Music lovers need to be aware of the headphones that are designed to produce quality sound and enhance the overall listening experience. Enjoy your playlist with a device that can make it sound better. Whether you want to listen to music while at work or during a rigorous workout session, there are headphones to suit every need and style.
In-Ear Headphones
In-ear or ear bud headphones are among the well-known types of headphones that virtually everyone has owned. Their popularity is attributed to their affordability and ease of use. Music lovers are advised to prepare to invest slightly more in quality pairs if they are seeking a comfortable experience.
Along with affordability, there are other qualities that are worth mentioning. In-ear or ear buds are light, portable and can be easily carried in your bag or pocket. They offer convenience and discretion as well as a built-in track navigation control system that effectively isolates external noise.
Their size and design means that you can comfortably wear them without worrying about interfering with accessories such as hats and earrings or your hair. Click here for factors to consider when buying ski helmet headphones.
On-Ear Headphones
On-ear headphones are referred to in various ways ranging from ear pad to open-backed headphones. They are placed on the ear instead of around the ear or within the ear canal. Many music lovers opt for these headphones because of their quality. Prices vary with different models, sound quality, fit, style and how the headphones look when you place them on your ears.
Sound quality is an outstanding feature of on-ear headphones as well as comfort. They typically appear to be large in size but are actually lightweight. They are good choice for music lovers who are on the move. If you enjoy listening to music during your commute, stylish headphones that provide quality sound are ideal.
Some models can be folded away and placed in a bag or used as stylish accessories around your neck when you are not using them.
Over the Ear
Whether you know them as full-size, ear cup or closed-back headphones, the over the ear variety of headphones are suitable for a studio or home setting. They cover the ear completely and block out noise.
These headphones are recommended for music lovers who want to be able to listen to all the details of the music and fully submerge in the experience without any distractions.
Since they cover the whole ear, they tend to be large and heavier than other headphones. In a bid to make them more portable and easier to wear, various manufacturers have made efforts to make them light enough for moving around and commuting. Prices are determined by different factors and the quality of sound you will be based on your needs.
Over the ear headphones provide a snug fit with cups that facilitate maximum bass and volume levels.
Noise-Cancelling and Wireless Headphones
Noise cancelling headphones eliminate external noise and are available in different styles of headphones. Wireless headphones are a great choice for people who do not want to deal with wires as they move around with their devices.