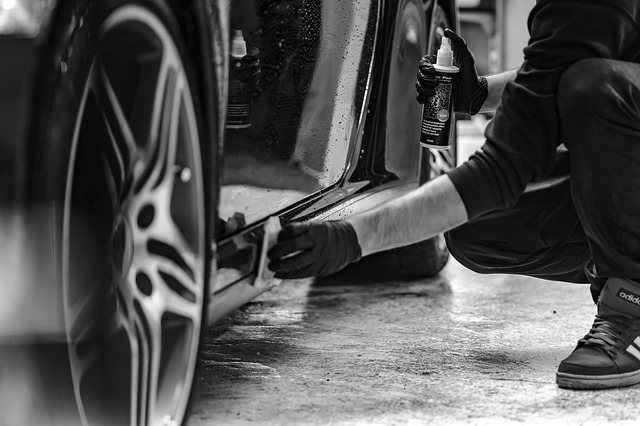 Waxing your car may seem arduous, but it is a necessary part of protecting the paintjob as well as preserving the sheen of your car. However, if you don't do it properly, you may end up with a poor result not worth your investment in time and money. Any good wax-job starts with choosing the right wax, and this article highlights how to do this, as well as examples of some good waxes in the market.
Qualities of good spray wax
The advantage of choosing spray wax is that it is easier to use and makes it easy to apply an even coat all over the vehicle. Once sprayed, you can buff the vehicle to give it a shine and protection from scratches, dirt, water and ultra-violet rays. Waxing should be done on a freshly-cleaned vehicle only, and buffing should be done with microfiber cloth for best results.
Here are some things to look for in a spray wax:
Scent – consider that the vehicle will retain that smell for some time after the wax job. Ensure you select a scent you like, or look for fragrance-free spray waxing carwashes
Spray type – ideally, you want an adjustable spray nozzle so that you can release the spray differently as needed e.g. focused on a spot or wide angled. This way, you can focus on smaller areas like trims and rims and also cover the entire paintjob conveniently.
Application method – this will dictate the other accessories or instruments you need for your wax job.
Accessories – it is better to get a spray wax kit which has all the accessories you need. If this isn't possible, ensure that you buy them separately along with the wax and that they are meant for and the particular task you'll be carrying out.
Best Spray waxes:
The 3M 39034 Quick Wax Spray Detailer
This spray wax is versatile and can be used on both wet and dry cars after washing. Its consistency makes it convenient for small wax jobs between main wax jobs. It contains carnauba, a naturally-occurring substance responsible for the shine. Use microfiber cloth to buff to mirror shine after even application.
The Lucas Oil 10160 Slick Mist Speed Wax
This wax is made specifically to increase the gloss of your vehicle's paintjob. It can also be used on other surfaces, such as vinyl, glass and chrome. Like the previous example, this wax can be applied on a wet or dry vehicle and it results in a new-car like shine that lasts a long time.
Griot's Garage 11098SP Spray-on Wax
This wax offers an easy way to effectively protect your paintjob with application of minimal effort. As a spray wax, it can be sprayed on after drying to deepen the paintjob's shade, or misted on after washing to increase the gloss of the paintjob. It also contains carnauba and comes in a large 35-ounce bottle that can last for months. Bring out your car's true color with the 11098 Spray-on wax.