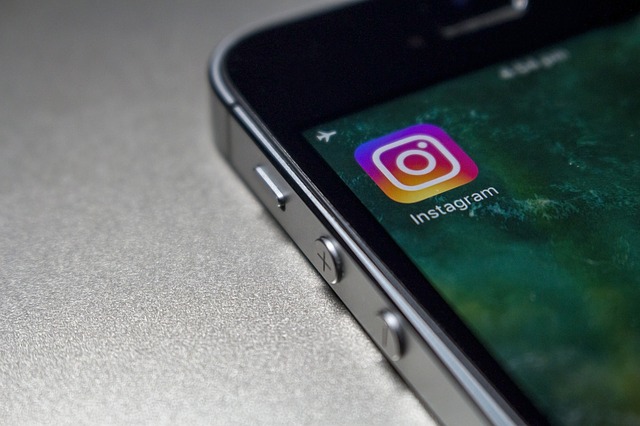 Instagram, which initially started as a social platform for sharing your best photos, has turned into one of the most popular social media websites. Till today, more than 40 billion photos have been shared by a 400 million active Instagram users. While it might have sounded unbelievable even a year back, but Instagram actually has got a much more number of active users as compared to not just Twitter but Facebook as well.
The only reason why Instagram has become such a huge favorite among its users is simple: it has evolved a lot since its conception. It also seems that there is nothing which can stop it from further introducing new ideas and concepts, thus making its popularity unstoppable. Instagram is not just meeting the demands of its users, but is also exceeding their expectations when it comes to introducing new and even better features. This is why, we can safely say that Instagram does look like the future of the social media.
Let's have a look at what makes Instagram so special and why:
Instagram is Smart
Technology is smart; but for any social media website and app to survive in the world of technology, it has to be even smarter. Instagram is indeed just that – it is smart and knows how to cope up with the changing environment and preferences of its market. Since October 2010, the time when Instagram was first introduced to the social media users owning a smartphone, it has become more than just a photo sharing app. Instagram now runs on the computer as well, and users can easily upload and play their videos on it also. While initially the videos could last for only 15 seconds, but you can actually play a minute long video on Instagram easily.
The reason why Instagram increased its movie time was because it realized that it is not just the photographs which the users want to share, but their videos as well. This concept became really popular among the Instagram users, and now you can easily notice many of them sharing their different videos every day.
Stories – A Feature which has Become an Instant Hit
Recently, Instagram has introduced a new feature called Stories. By using this feature, the users can upload their videos and photos in the form of stories. This concept is actually inspired from Snapchat, but has gained a lot of popularity on Instagram as well.
Such introduction of out of the box and improved ideas has made even giants of social media like Twitter and Facebook to experience some set back.
Let's have a further look at more reasons behind why Instagram can be the future of the social media:
People are More Open to Change
One of the biggest advantages Instagramahs over Facebook is that its users do not find any new changes as alien. This is because Instagram has been introducing something new and novice on a regular basis, so its user takes change in a positive manner. However, in the case of Facebook, even a small change can become a nuisance for the users, who take a lot of time to accept it. Thus, Instagram finds it convenient to keep on reinventing itself.
It Targets the Younger Generation
It is an estimate that more than 90% of the social media users fall below the age of 35, and Instagram has targeted exactly targeted anyone falling below this age limit. This is why; Instagram is such a big hit among specifically the younger generation. This age group is more into travelling, gets graduated, finds a new job, gets married, have kids and generally hang out together. Thus, automatically this younger age lot tends to share more pictures and videos on the social media, and Instagram, according to them, is the best place for doing that. This age group also gets adapted to any kind of change more easily.
It Promises a Lot of Interesting Things
The recent launch of the famous Instagram feature, Stories, proves that this social media app actually has a lot to offer in the making. It is continuously experimenting with new ideas, which makes it a promising candidate as the most promising social media app in the future. It also provides different companies to run their businesses by sharing their pictures, videos and stories. It has now even come up with a "Shop Now" button: a feature which lets the users shop directly from their favorite stores.
So, What Should We Expect from It?
When we look around at the plethora of social media platforms around us, one thing is for sure – they offer the same thing, more or less. So, what makes Instagram so special to qualify as the future of the social media? The answer is simple – the demography which it targets! Having users which fall into a younger age group is one of the biggest advantages which Instagram has got over various other social media platforms. The younger lot enjoys innovations and is the best age group to experiment upon when it comes to introducing new and unique features.
Furthermore, if Instagram keeps on coming up with new and interesting features like Stories, then not just its 400 million users are going to stick to it, but the number can increase to a great extent within the coming years as well.
But, other social media platforms like Facebook, Twitter and Snapchat are also evolving daily. They also have a very dedicated number of users which are increasing day by day. So, the competition is definitely tough, but if Instagram keeps up with its A game, then no one can stop it from becoming the future of social media. You should also look into the best portable power banks reviews so that you don't run out of battery power while using Instagram.