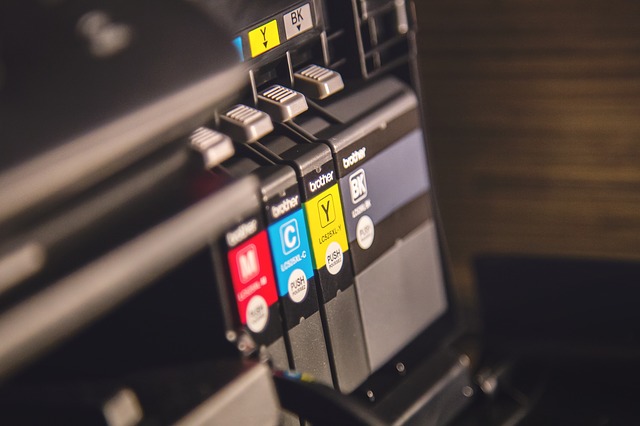 Your printers can work for many years and can provide you best printing quality even after thousands of printed copies. However, like any other electronic device, a printer can stop working if it has encountered any problem inside. Your printer can face a problem if it is being over or under-used, as under use dries up the ink and blocks nozzles; while over-heating caused by over-use of the printer can damage the machine.
However, there can be other reasons affecting the functionality of a printer. Several things such as rubbers, hair bands, paper clips and any other object mostly used in offices sometimes fall inside the printer and force it to stop working properly. Like this, there are several common problems that printers generally face. In this article, we will talk about easy ways through which you can deal with such problems easily.
Print From Your Tablet
If you are using Apple products such as iPad or iPhone, then you will need a wireless printer that will also support AirPrint. However, plenty of AirPrint printers are available easily that can work on Apple products.
However, problems can still occur if you have older models of printers. For example, you can encounter problems if you have an Apple Mac attached to a printer because it is not assembled with AirPrint technology, but the good thing is that you can turn it into an AirPrinter by using Printer Pro, an app designed for iOS devices. The app helps users to get a print out from many wireless printers.
Replace Cartridges When Needed
You might have seen a warning message saying you need to replace your cartridges even when it has not finished yet. If the printer is placed in a busy office then the message can be noticed within a couple of hours. Thus, always keep spare cartridges ready so that you will not have to suffer from delay.
Problem with the Webpage
Before you decide to print a web page, you should know that web pages come in various sizes, as web designers do not maintain any particular size of width or height and such kind of web pages are not designed to be printed.
However, the best thing you can do is to choose Print Preview option on your browser, so that you can see printing size sample that you will get in the process. Internet Explorer comes with a shrink-to-fit option that helps the users when an extra large web page becomes the subject of printing.
When the Paper Gets Stuck
If you encounter this problem frequently, then you can assume that a small piece of paper has been stuck inside your printer. This can be considered as one of the most common printer problems. In this situation, the best thing you can do is to keep the paper out of the tray and look inside after opening the flaps.
Another cause that can force papers stuck inside the printer is moisture. Paper absorbs moisture easily. This results in sticking one paper with another and the printer often pull two or more papers at a time. Thus, if possible, keep the papers in an airtight bag, so that moisture cannot spoil them.
Poor Print Quality
The nozzles of printer head can be blocked by overuse and leave horizontal streaks on the papers with poor and inappropriate color. However, you can solve this problem by cleaning the printer heads, but the process can vary from printer to printer. However, there can be an option on the control panel or in the printing software in your system.
However, you may find it difficult to solve out a problem and feel the need of professionals. You will be happy to know that agencies such as Bay Computing provide highly skilled professionals who can solve out any problem encountered by your printing machine.