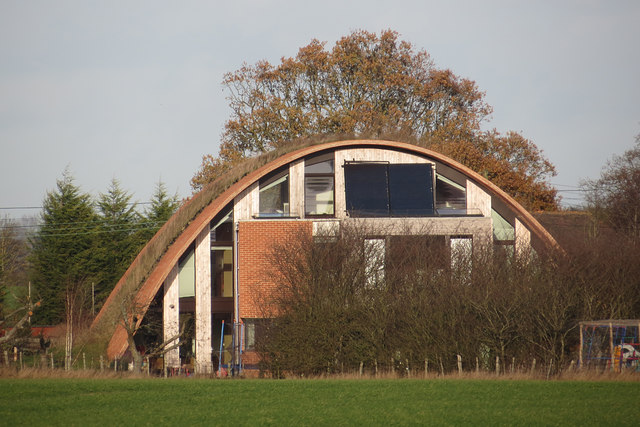 Once upon a time it was just a dream, but the truth is the fully recycled or upcycled house is here. It is entirely possible to for you to build a high tech eco house using materials that were essentially a bunch of old rubbish.
Recycling in Sweden, for example, has reached such efficiency that they have run out of rubbish. The builders and planners of the future harbour similar dreams. There might well be a world soon where nothing is thrown away. Here are a few surprising ways that this is already happening and how these items might be used in your new house.
Concrete foundations, block and bricks
No big secrets here. The fact is bricks are and always have been the easiest of materials to recycle. It's easy. You just clean them off, wipe them down and re-lay them. Concrete is a little more industrious but it can be done. Essentially concrete is just broken down, crushed and remade into whatever you need. Concrete makes blocks and so it goes.
Timber
Where timber can be taken down, it is perfectly good to reuse. You need to de-nail it, but as long as the timber has not rotted it makes a great recycled product. The harder the wood the better, and the older the wood the harder it gets. Then again mixed particle board is made up of scrap timber and people are even using old pallets for screening the outside of houses.
Roof Tiles
It's easy to use and buy old roof tiles and slates. Then again you can get roof tiles that have been made from old car tyres and even babies nappies! They are more like shingles but are a brilliant product
Car tyre walls
Most often seen on Earthship type builds but the fact is you can build a rammed earth wall with car tyres and it is absolutely solid. You try moving one car tyre full of soil yet alone an entire wall. Once the wall is finished, you won't even know they're there. Cost? Free, but a little laborious.
Solar panels
Did you know you can recycle solar panels? Even the greenest of all holy grail products reach the end of their lifespan. The good news is they are being recycled, cleaned up and brought back to life.
Insulation
Just one of the many things that you can make out of glass and even paper. Pulp insulation is treated, sprayed and pumped into wall cavities. It makes brilliant fire resistant insulation for houses.
Glass makes the most gorgeous countertops that you would think were made from precious minerals. It makes everything from the road outside and driveway not to mention your garden path. Glass is doing it all. The question is, will there be enough to go around?
Recycled chairs and plastic furniture
We've seen designer chairs made of old books, and now you can get stylish designer chairs and furniture made from recycled plastic. There is probably nothing you can't make. From your flooring to your blankets and even your linen; recycling can do it all. It does make you wonder why you would actually want to go and buy anything that was not recycled.
And if you add that to everything that is upcycled, from shipping containers to windows. And just about anything you could imagine made from timber (made from recycled newspaper of course). It just makes you feel rather good really.
Zero Carbon House in Crossway, Staplehurst, UK. Photo by Oast House Archive. License: CC BY-SA 2.0.