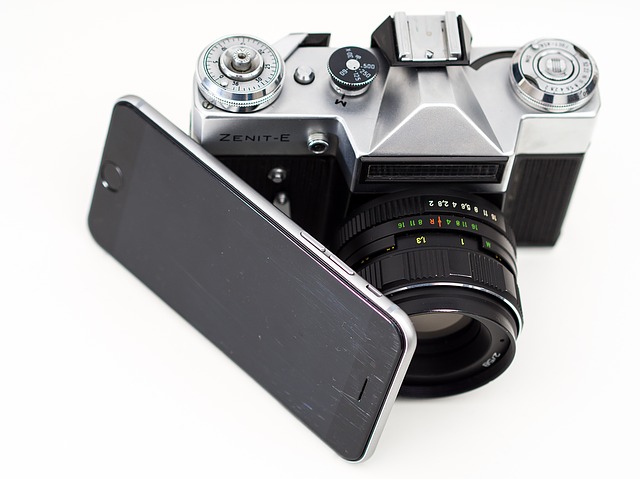 Photography is a passion for numerous people. When people attend an occasion, they like to capture unforgettable moments. They also like to share their experiences with others through photography. However, purchasing a professional camera may become a costly proposition for some people and this kind of device may not be convenient to carry most of the time. Therefore, people have started using smartphones, which can be carried conveniently and can be operated anytime at any weather condition. In addition, the introduction of photo sharing app Instagram has provided an added advantage as the app takes a fraction of a second to upload images.
What Photographers Say About Instagram?
Professional photographers believe that smartphones are not the best devices for shooting pictures. Many of the photographers feel that the usage of smartphones for photography purpose mars the creative instincts of a photographer. According to photographers, smartphone is a kind of disruptive technology.
Photographers say that the real essence of taking snaps is lost as a person has to simply press a button and get the image he or she wants. Similarly, professional photographers do not prefer to use Instagram because they think that they cannot exploit their creativity to their best level.
Instagram has revolutionized Photography
Instagram made its presence in 2010. The photo sharing app has registered huge success since its launch. Instagram followers like the features of the app, which can be handled with ease. They can take snaps easily and improvise the shots by deploying the inbuilt filters. It does not matter what photographers have to say about Instagram. However, the photo sharing app has played a major role in popularizing photography.
Now, you would learn how using Instagram could help you to fulfill your photography goals efficiently.
An Easy Way of Editing Photos
Instagram sports retro inspired filters that can be handled with ease. With these filters, you can easily edit your photos. You are not required to deploy an additional application because the filters are present in Instagram itself.
The filtering feature may not be useful for professional photographers. However, users of this app can convert the colored photographs into gray scale or vice versa with just a single click.
Some traditional photographers profess that the usage of filters dampens creative capabilities. According to photographers, the photo sharing app can make bad shots attractive. However, Instagram users find using filters useful.
Instagram Helps Users to Attain Social Media Integration
The popularity of Instagram is rising among people who love photography. With this app, you can easily share your photos. Instagram allows you to share a picture on other social media platforms like Twitter and Facebook.
When your pictures get shared among Twitter and Facebook users, they, in turn, circulate the photos among their contacts. Thousands of people can view your image in short time.
Instagram Is the Best Alternative for Sharing Images
Traditional cameras cannot be carried every time, as they are heavy. Smartphones that are used for taking snaps can be easily integrated with Instagram. These phones are light in weight and can be carried easily anytime, anywhere.
When you use a smartphone, you are not required to carry dials and long lenses. Some photojournalists have suggested that using smartphones for taking photo shots, is the best option when unexpected events surface.
It can be safely concluded that Instagram should be treated as an effective tool for sharing photos to thousands of people. In one platform, you can use this app for shooting photos, edit them and circulate the same to many people in a short time. Instagram will continue to revolutionize the world of photography.