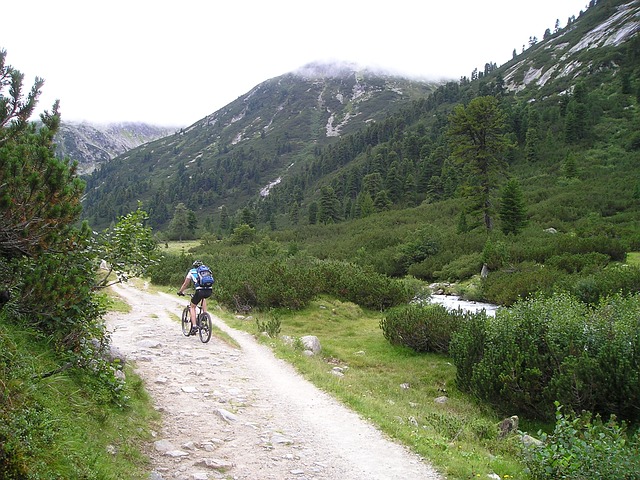 Many are yet to understand why bikers have impressive passion for the sport. Only those with adventurous personalities and have spent adequate time in adventurous cycling understand why it is so easy to get addicted to the exhilarating experience of riding. The exercises, fun, bonding and connecting with nature are some of the things that make this sport so unique from others. For a biker to fully enjoy and remember his or her experience, it is so worthwhile to invest in a good bike, gear and accessories including a high quality Gopro bike mount to document the adventures.
Gopro cameras in biking are quickly becoming so popular for their ability to capture action in a photo clear and crisp manner. The camera's quality of working best when mounted also makes them an ideal choice. Making bikers across the world invest in high quality bike mounts that they can attach the camera at the handlebar, rear saddle, or any other part to offer limitless options for capturing creative images. With practice, you can master your art in photography and filming as you have your bike tours. Let the below pointers assist you as you create a photo album of your biking moments:
Light and sound
It is best to carry a light filter when the sun is bright so that your images are not over-exposed. Placing a neutral density filter on the front lens of your camera should do the trick to make your images seem like a professional's. Light filters help to slow down the shutter speed of a camera to enable the capturing of better quality pictures even in much sunlight.
To counter the common challenge of getting clean sound, it is a rule of thumb to face the camera parallel with the direction of the wind. This helps to reduce the common airy noises of outdoor shoots.
Storage cards
Make sure you carry enough cards for ample data storage for your journey. It is a pain to stop capturing moments due to your full Micro SD cards. It is also a great option to carry a hard drive as a backup for storing the footage. You should always go out of your way in ensuring the footage is safe and not limited.
Charge!
You must carry enough charged multiple batteries for your journey. If the batteries get finished, you can come up with ways for backup, like carrying a car battery for charging. Make a decision depending on the type of journey and the length of time you are planning to be away. Carrying a battery charger is an ideal option if you will have access to electricity.
Consider a tripod
Gopro cameras are not made for great handheld shots. A tripod can assist to diversify your shots besides only mounting the camera on the bike. This is especially a good option if you are doing a tour alone. A tripod can add the fun to your self filming process.
After all is said, you can only get to be a pro through practice. So, schedule your bike tour, gear up well with the needed accessories and camera and have fun in the trial and error process until you get it right!