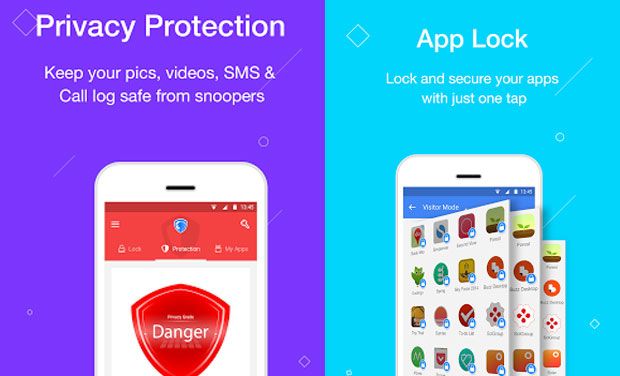 The World Wide Web and the internet are the most innovative developments of the modern age. Free access to information from all over the world, but it comes at a price; Personal protection. How safe are all your most trusted secrets? And what can you do to protect your personal data?
The Leo Privacy Guard is one step in the right direction. Your personal photos and videos will remain secure and hidden away from anybody that you don't want to have access. The development of the Leo Privacy Guard is to safeguard your Android or Apple device and delivers top protection along with a number of additional features.
App Lock – A comforting feature where your applications are secure and cannot be opened by any third party. Just a simple click to lock all your apps.
Easy Use – The facility for easy switching between multiple mode applications.
Privacy Protection – Why the Leo Privacy Guard is most famous. Keeping all those precious videos and photos away from prying eyes. There are various ways to cover your apps; Guard on phone and mask on apps features.
App Management – A handy feature for keeping all those important applications manageable and easy to use.
App Monitoring – There is nothing worse than your android device being slowed down or clogged up with obsolete apps. The guard monitors and easily uninstalls unwanted applications.
App Monitoring – By the same token the Leo Privacy Guard will back up all your important applications so they are not inadvertently deleted.
Privacy Protection – Alerts to keep you instantly aware of danger.
Theme Selection – A range of stylish themes to adorn your screen lock to choose from.
The new Leo Privacy Guard v2.13 has some additional features that can benefit the consumer even more. There is a more compact software package that will eliminate all those messy and complicated procedures that are so time consuming. It enhances ease of use for the operator. An optimized unlocking interface can completely hide all your usual opening patterns and totally protect your device from unsanctioned use, thus providing ultimate security and peace of mind. There is an updated optimized interface rendering package that allows enhanced and smoother animation. It will bring your device to life giving you a whole new visual experience. The Leo Privacy Guard does not need online registration, it comes with password lockers for existing applications already installed on your device and for pictures and videos. And the best thing it is completely free of charge. Smartphones have replaced many of our old technologies such as traditional cameras and camcorders due to the flexibility of being able to share our photos and videos with our friends instantly. While it is fun and also very useful to be able to do this there is also some content you would rather not get in the wrong hands.
The Leo Privacy Guard Review is your protection and peace of mind for any eventuality that this may happen. Added to this security and also with the application are many useful features to assist in ease of use of your device.