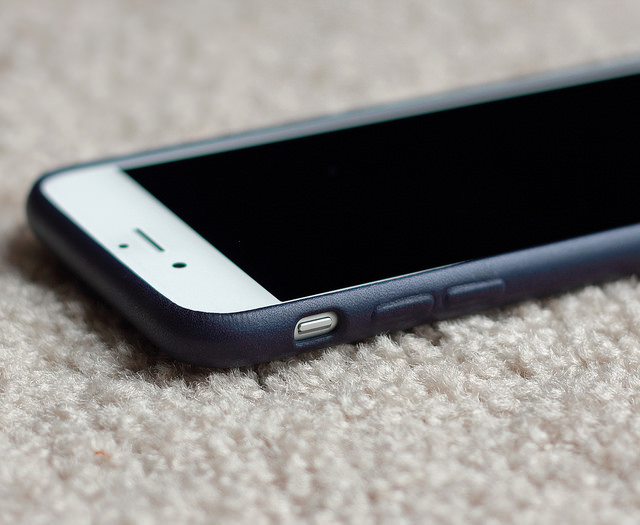 We don't know about you, but the iPhone has quickly become the most important gadget in our lives. Would you guess that it's only a little more than ten years old? It's fantastic how a small product comes to dominate the market so quickly. We've already got our hands on the new iPhone 6S (perks of being a tech blog!) and it's phenomenal. The wait is finally over! Apple continues to set the bar and keep the competition at bay. We'll run a full review when we've spent some more time with it. For now, we're looking at the best accessories to take your iPhone to the next level.
Case – This is for all you careless iPhone owners out there. Hands up, who's dropped their phone on the floor at least once? Yep, us too. That's why we never leave the house without a good case. You can already get your hands on an iPhone 6 case, which will keep that precious paintwork safe! Not only that, but it means you can customise and personalise your iPhone.
Bluetooth speaker – A big speaker system is great when you're out with friends. You could be out on the beach, camping in the woods or just having a picnic in the park. The iPhone speakers aren't enough to get the music going, so you need something bigger. Bluetooth speakers will wirelessly connect to your phone, and create the atmosphere you're looking for.
Battery backup and charger – How many times has your battery run dry at an important moment? A backup and a portable charger means you'll never run out of juice again. It's perfect if you spend a lot of time driving or away from the office. It's also perfect for festivals, where it's impossible to find a plug socket!
Fish eye lens – We've only spent a day with the iPhone 6S, but there's one thing for certain: the camera is phenomenal. It's so powerful, sharp, and defined. It can pull most of the angles you'd ever need. However, there are a few extra lenses you can clip onto the phone. First of all, we like the fisheye lens. It gives you a wider, panoramic view, with a slightly distorted image. It's fun and quirky.
Selfie stick – You can't go on holiday without a selfie stick. It's that simple. How else are you going to get your big group shots? Whether you love them or hate them, it's no surprise to find the selfie stick on the top list of accessories. It's the best-selling accessory out there, used by millions around the world. Now you can get that epic shot at the top of the Empire State, or on the Eiffel Tower!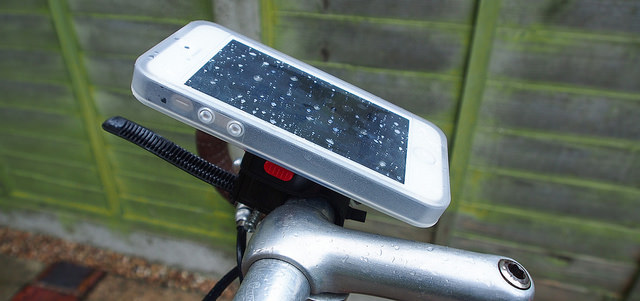 Bike mount – Riding a bike while holding your phone isn't easy. Especially if you're using it to navigate or let people know you're on your way. Forget that hassle, simply clip the phone into a handy bike mount in front of you.
With any new iPhone release, we're treated to a host of new accessories. Choose your pick of the bunch, and take things to the next level!
iPhone 6S case photo by Yanki01, license: CC BY 2.0 and iPhone bike mount photo by Andreas Kambanis, license: CC BY 2.0.