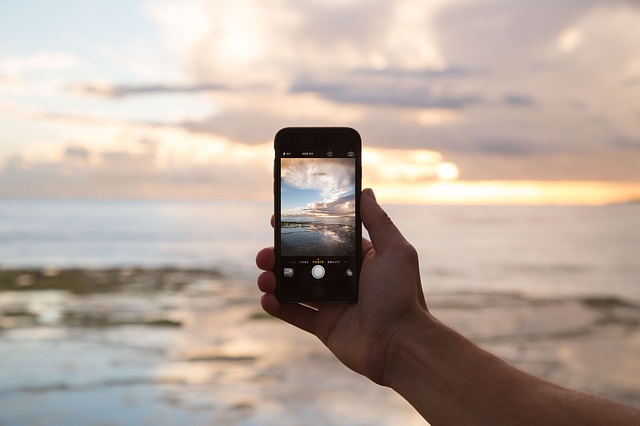 Increasing numbers of people around us remain busy looking over the smartphone screen for a considerable portion of the day. Especially young people including both the teens and pre-teens cling on to their handheld devices all day long. Even during study time they prefer to do their calculation or note taking or consult class schedule or read reference material on their mobile devices.
Text messaging remains to be the most popular mode of communication for young people across different age brackets. This is the precise reason why guardians with concerns over the addiction with mobile activities often take help from emerging child phone tracking apps. This increasing level of mobile engagement has its parallel business benefits as well. Let us have a look at some data to understand the crossroad of location technology and mobile experience we are presently standing in.
In spite of having a well furnished store with an eye grabbing neon sign, a billboard and servicemen in their costumes, nowadays you might be getting the least attention from people as most passers-by remain too absorbed over their handheld devices. Sounds funny? Maybe, but that is the case at least in many parts of the globe where smartphones became a collective social phenomenon revolutionizing erstwhile customer behavior and focus. A few statistics will suffice to prove this point further. A whopping 83% of American adults aged 18 to 29 possess a smartphone. For American adults aged 30 to 49 this figure is slightly lower standing at 74%.
This huge and increasing level of mobile engagement offers an array of opportunities for mobile marketers. The marketers with the help of location technologies can drive traffic, make real time customer research and enhance customer experience. The customers on the other hand, thanks to real time location based push notifications and messages can grab better buys, discounts and offers.
The location technologies in mobile apps can revolutionize our mobile experience in more ways than one. One major result of this is obviously the location marketing with which a new era of personalized and contextual marketing maneuvers began. Now a digital marketer no longer just sends a general message to all the potential customers. Rather studying the user preferences based on the data provided by app analytics and the location information provided by the device's location sensor he sends very contextual and personalized messages to different users at different times. The latest range of GPS technologies like iBeacon or Geo-fencing helped the marketers to a great extent in this respect.
Monitoring your child's mobile phone activities
On a different level this overlapping increase in mobile engagement and usage offer some potential risk factors for the teens and little ones in our family. The addiction to text messages can play havoc on their concentration level, their focus on study and can make them engaged with harmful sources of influence shunning the observant eyes of the guardians. This poses altogether a different challenging scenario. Obviously, you cannot tell a child to stop using a phone altogether since he is already used to it and there are lots conveniences as well when the child carries a phone. To address this dilemma a child phone tracker app came as a godsend solution. With such a remote monitoring and tracking app the handheld device itself helps you to track the whereabouts of your child with the help of location based technologies.
Smart retail by location based push messages
When any of your customers passes by or just comes close to the store location, sending a special alert message on some retail offer on some products or brands can actually land him in person inside the store. Since the customer is in the vicinity of the store there are greater chances of getting his visit. That is obviously a smart retail solution made possible by the latest location technologies in apps.
Optimizing delivery time
When you order something expecting it to arrive right in your doorstep obviously the delivery time makes a crucial consideration and in that respect a location based push notifications can play a good role for grabbing the order and making customers happy with the minimum delivery time. Arriving at a new hotel if you have been sent messages on the nearest shops along with offers and fast doorstep delivery, you can make a choice among them and get the delivery faster.
Book a better service at a lower cost and earlier
Travel apps particularly can totally optimize the user experience with location specific messages and grab business faster. For example, a customer arriving in a new city can know all kinds of booking services nearby his location with all kinds of offers and service attributes. This would save time for booking a railway pass, an airport ticket, a local cab service, a great hotel accommodation and obviously, a seat in a great place to eat. Getting the best with best offers at the earliest time that is what is possible now with travel apps sending location based push messages to the users.