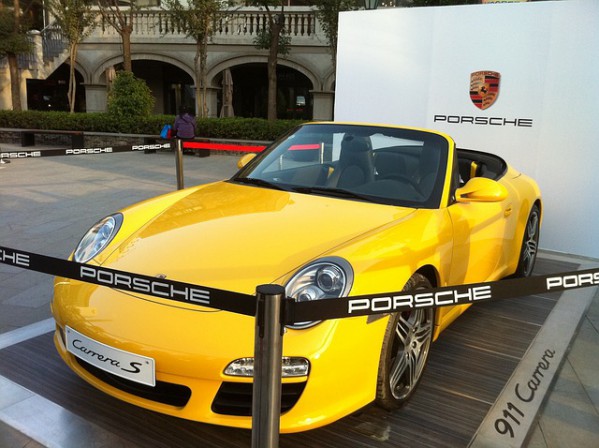 Porsche is well-known for its historical background in high-performance cars. The manufacturer delivers the best in top speed, comfort and technology to the enthusiastic buyer. At a first glimpse, we must emphasize that these vehicles don't quite blend with today's most economical types; the idea and concept of a plug-in Porsche 911 hybrid was mentioned numerous times in the last couple of years, although things haven't changed much. At last Porsche's CEO, Matthias Muller, is starting to gain an interest in the concept. Maybe they won't start producing new cars right away, but at least they're more interested in advanced technology now than they were 5-10 years ago.
Endless possibilities for Porsche's new high-tech cars
Porsche has finally recognized that creating a 911 hybrid is possible. As a matter of fact, the manufacturer has already developed Porsche 918 Spyder, which is a supercar, as well as the hybrid 919 race vehicle. This should be a solid foundation for the future development of a Porsche 911 hybrid. The company has some concerns though; they don't want to put the 911's current reputation in jeopardy. Porsche mentioned that it still needs some time to do things right; their goal is to use advanced technology to develop a killer 911 hybrid, even though that might take another couple of years.
Why is Porsche taking so long to make a 911 hybrid?
In spite of Porsche's famous brand and international recognition, the company must still comply with certain European emission rules and regulations. Some are becoming too harsh, and Porsche is having difficulties complying. Upcoming editions of Porsche 911, such as this year's latest, will feature smaller-sized engines, as well as a turbo engine to make sure the standard emission regulations are met. The prototype's 6-cyclinder engine will most likely be substituted with a turbocharged 2.5 l engine. It will also feature a face-lifted front end although the car's hybrid technology will probably materialize in 2018.
A closer look at the hybrid
The 911's newest engine will be adapted for use quite easily in a Porsche hybrid. Also, it will feature improved fuel consumption and emissions. The upcoming version of the acclaimed car will most likely be based on a brand new platform currently under development at Porsche. The concept looks incredibly promising; many people have great expectations from it. Who wouldn't lose to see (and even own) a hybrid car pack Porsche's parts online, design and tires, as well as other additional under-the-hood technologies?
Porsche's first 911 hybrid will mostly likely use an electric engine at each of the car's axles. The design has worked perfectly in the 918 Spyder, which is also one of Porsche's quickest vehicles released this 2015. Drivers should have the possibility to drive a hybrid Porsche on electric power for limited distances; there will also be some added power with the purpose to boost already available horsepower when connected to the gas engine. The driving experience will surely be more impressive than what we're currently experiencing with Porsche 911 Turbo S.
Delays in releasing Porsche 911 hybrid
Porsche values its image and reputation a lot. They're obligated to do whatever they feel is necessary to remain at the top of the pyramid in this business. They've already established that their super-charged V6 3.0 gas engine, which is connected to an electric engine in the Macan, Cayenne and Panamera, is not an alternative as this would mean defying their principles and step on their beliefs.
Advanced technology and expectations
A future Porsche 911 hybrid would have to make use of new technology and Porsche parts, and the company is not exactly the hugest. Their funds are limited for development and research, although they do have other options they can use for the concept. The problem is Porsche doesn't want to use them all at once as this would be a sure recipe for disaster. The finest way to add advanced technology into Porsche's new lines of cars would be through upcoming models currently in development.
We expect fine upgrades upcoming 2016 and 2017 Porsche Panamera; the vehicle might have greater advanced hybrid technology under the hood, although Porsche hasn't made any official statements yet. We'll just have to wait and see if the enterprise chooses to go high-tech on their cars or not.