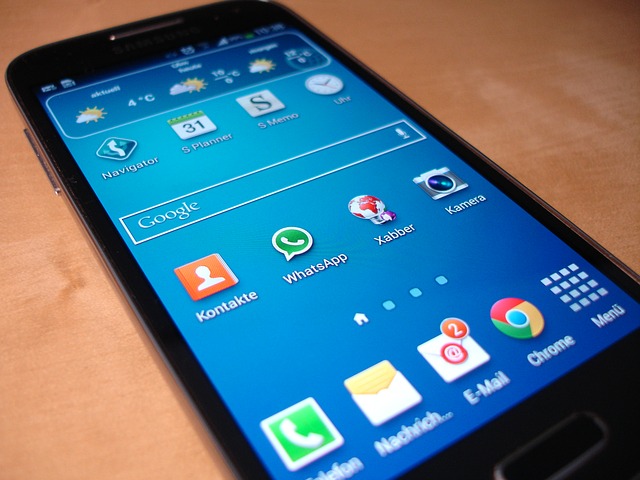 Do you have a broken front glass on your Samsung Galaxy? Well, you could either take it to a professional to fix it or make a little DIY project out of it on your own. While taking your phone to a professional is an ideal choice for many, a lot of people might find the cost of repair a bit too steep. This is why people equipped with a little bit of know-how usually go about fixing their Samsung Galaxy on their own.
To be honest, the process is not very easy. Not only will it take about 1-2 hours to complete, but there is also a chance that you might end up doing more damage to your phone. At that moment you will have no choice but to take it to the shop for Samsung screen replacement, and the extra damage will cost you a lot more. But if you are sure that you can fix the broken screen on your own, you will need to start by getting the following tools to do the job:
Heat gun
Plastic spudger
Tools to pry open the glass like guitar picks or other plastic tools
A new Samsung Galaxy glass
Safety goggles
Now that you have all the parts, make sure that you put a wide strip of masking tape all over your broken glass parts so that they do not end up scratching your LCD screen. Then follow the procedure as mentioned in the list below:
Use a spudger or your fingernail to pry open the back plate. Once it is open, use the spudger to lift up the battery. This is an easy part since there are no cables that are attached here. Do not forget to remove the SIM card as well. Push it inwards and then eject it so as to keep it safe.
Now the process is going to become difficult. Turn the phone around and place it on its back on the table. You need to grab your heat tool and heat up the glass for about 4 or 5 minutes. The intention here is to melt the adhesive that binds the glass to the LCD screen. This is a very tricky phase since if you heat up the screen a lot, the digitalizer will melt off and there will be discolouration. This will damage your screen completely. Make sure that you use the heat gun on the lowest heat setting. Using a hair dryer is not a good option since it does not get too hot and therefore, cannot melt the adhesive.
Make sure that you do not bring the heat gun too close to the glass. After using it for about four minutes, set it aside and pick up a pry tool like a guitar pick or a spudger. Insert it on the top right and start by separating the glass from the edges first and then move to the centre. It is better to not use a metal spudger that could easily damage the LCD screen by leaving too many scratches. Guitar picks are the best choice as they will be too blunt to scratch the digitalizer.
If your glass is cracked a lot so that it looks like a spiderweb, try to place a tape on top so that the glass pieces can come out together.
If the adhesive is weak, the glass will come off without much resistance. If you see that the adhesive is still strong, keep using your heat gun to weaken it. Try to be patient and be careful since if you apply too much heat the whole glass will crack in front of your face. It is a better idea to wear safety glasses to protect your eyes.
Make sure that you remove the two keys at the bottom which are stuck to the glass. Once the entire glass is removed, the adhesive will remain behind on the digitalizer.
Use a microfiber towel or free wipes to clean up the remaining adhesive. You can use Eucalyptus oil and a plastic knife to remove all the adhesive to get superior results. This will take about 30 minutes of your time, but the result will be highly rewarding. Use LCD cleaning spray and a cleaning cloth to remove the oil residue.
Now place the new layer of adhesive (preferably LOCA glue for best results) on the LCD digitalizer, and peel off the blue film sitting on its top.
Take the glass and if it is covered by a plastic film on both sides, first remove the one in the bottom and then place it on the adhesive film that is sitting on the digitalizer.
Peel off the top plastic film and then turn the phone over and insert your SIM card and battery. Then snap the back plate into its original place and your phone is completely assembled!
If you follow all the steps properly, there would be no issues in repairing your Samsung Galaxy phone. The trick is to make sure that you use the heat gun properly. It may take you a lot of time, but try to be patient about it or you could easily shatter the glass and damage the screen.
If you find that you are skilled enough to replace the front glass of your Samsung Galaxy by yourself, you can try this method at home. But in case you are not very sure about how much you can manage on your own, it is better to rely on professionals who would know what they are doing. This process may look easy, but it requires precision and time. You can also ask someone more skilled than you to be by your side while you carry out this procedure.