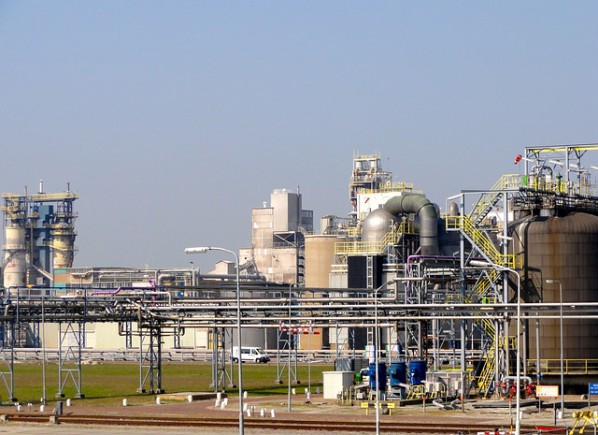 For some, reducing energy consumption only really became an issue when prices shot through the roof and it became synonymous with reducing energy costs. Whatever the driver for change it is clear that in industrial processes it is not as simple a solution as turning down the central heating a few notches or wearing a thicker pullover. Reducing energy consumption in an industrial processing plant can mean a redesign of process stages, increase in production times, changes in end product quality or characteristics and much, much, more.
However, increasingly manufacturing companies are realising the wisdom in making changes today to achieve savings into the future. The advantages of making production changes to save energy can also often be the catalyst for change in other production cost centres and generate new end product developments too. By working with equipment manufacturers, process technology experts and experienced process engineers companies can kick start real business change that delivers not just direct bottom line benefits but which deliver valuable competitive advantage.
Specialist engineers at Hosokawa Micron Ltd, a leader in powder processing technology, have listed the top four ways processors can create energy savings that have more than a one dimensional result.
Reduce energy – improve plant availability
Poorly maintained mechanical equipment can push your energy consumption up, using more energy than it should and wasting valuable production time with under performance and reduced availability. Ensure your equipment is maintained by OEM engineers, dedicated to keeping your plant running and performing at its best.
Energy efficient equipment – rapid ROI
Buying new equipment might not at first glance sound like an option when cost savings are the goal, however most manufacturers now design machines specifically to offer energy efficiency. It is not unheard of for new machines to deliver 50% energy savings compared to a previous model and present a rapid return on investment.
Multifunctional machines – multiple rewards
Hosokawa Micron engineers report high demands for machines that can perform more than one job. After all why have 3 machines when 1 will do the job, giving you savings on energy, space, labour intensive double handling of materials and streamline operations to boot! We can use the Hosokawa Drymeister-H, a 3 in 1 multiprocessing machine, as an example.
The 3 Drymeister-H, offers energy efficient and speedy grinding, classifying and drying operations in one compact unit. When compared to traditional spray or rotary dryers, the Drymeister-H offers processors energy savings of 50-70%. Combing intensive dispersion with high performance classification to deliver stable product quality, particle size and moisture content and is applicable for drying slurries, solutions, wet powder and pasty cake, giving speedy and reliable results.
Understand your plant – to get more out of it at less cost
A better understanding of your plant is key to getting the best out of it at less cost. Probably, like most companies, you've tweaked things here and there, made a few non-standard modifications and had multiple operatives – all slightly changing the way your plant operates and the way individual units work together. All these factors impact on energy efficiency and performance. The good news is that often the data needed to make informed decisions on energy savings is already produced and recorded. It is just a case of using the data to better understand your plant and how changes can impact positively to achieve your aims.
Performance Improvement Services can do this and is best demonstrated by this example from Hosokawa Micron Ltd:
The company, Cleveland Potash is a chemical processor producing refined potassium chloride for use mainly in the manufacture of fertilisers. The processes at the Cleveland Potash site were very energy intensive, requiring some 25 MW of power and using over 20,000 tonnes a year of heavy fuel oil. The company were keen to improve energy efficiency both as a means of reducing costs and also because of the environmental impact. Using the latest equipment and software to monitor the company's rotary kiln driers and analyse performance, Hosokawa Micron has established optimum equipment operating conditions to minimize energy cost whilst still meeting production and quality targets.
Results:
Energy cost savings of £47,000 pa on Dryer B.
Projected energy cost savings of £110,000 pa on Dryers A and C.
With energy cost savings of significant proportions it makes sense for processors of chemicals, foods, minerals and agrochemicals etc. to consider their individual option in energy reduction