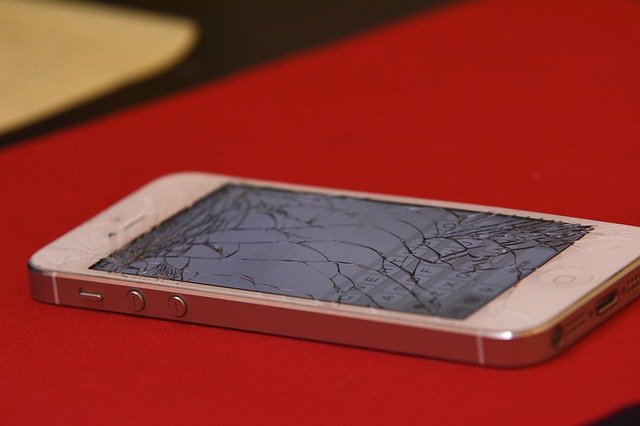 An iPhone is surely one of the most coveted piece of technology these days. Sleek and smart in its functions, the iPhone is more than just a smooth operator – it is a symbol of elite taste and status. While buying this product can make your pockets lighter by at least $200, its maintenance charge is what will drive you up the wall. The iPhone is a delicate gadget, and you can rest assured that any accidental drop could prove to be quite fatal.
One of the first few parts of the phone that gets damaged from an innocent fall is the iPhone screen. This is where things get more difficult, as you will be left with the tough choice: do you go to a professional to get help in fixing the screen, or you want to make a nice DIY project out of it while trying to fix the iPhone all by yourself? Both these options come with a set of pros and cons.
While going to an Apple vendor can definitely solve your problems in 3-4 business working days, you will have to shell out almost $150 to get the screen repaired. In Sydney, you can get your iPhone 3G LCD screen fixed for a total of $70. For iPhone 4/ 4S Rear Glass the price would come to a solid $39 and if you want to get the screen fixed, it would cost as high as $99. For iPhone 5 refurbished screen you can go as low as $99, but if you want to replace the cracked screen with original Apple product, you will have to offer $119. And finally, if you are a proud owner of iPhone 6, you will have to pay as much as the original price of the whole product i.e. a whopping $199 to just fix the screen. [source: iPhone Doctor]
The new installations will definitely come with a 6 months warranty, but you will have to shell out a lot of money for the iPhone repair. This is why a lot of folks go to third party vendors who will be ready to help you for at least $90. If you think that this is still quite high, and are quite confident that you can get your iPhone repaired on your own, you just have to follow some guidelines which are given below to get started.
Before you start off you need to get the original Apple parts to fix your screen. An original LCD screen will still cost you $40, which in your case is an absolute necessity. If you are in luck, you can also find a DIY repair kit for iPhone 5 which you can use. Now finally, get some strong LED lights on the table and a magnifying glass so that you can easily see what you are doing.
Get a suction cup. Put the iPhone flat on its back on the table. Then press the suction cup on the screen and lift it hard while sticking a razor blade gently at the bottom corner, right underneath the screen. With a little bit of gentle fiddling you can pop the screen off of its frame.
At this point you have to be extra careful to not mess up the ribbon cables and the connectors attached to their ends. This is one of the most problematic part of the entire process.
Place the LCD screen gently on the top, and make sure the connectors do not get busted and the ribbon cables are fully attached. Then assemble the rest of the parts together.
Once it is all set together, switch it on.
At this moment, either of two things can happen. The phone may light up and the screen might work just fine. If this is the case you can sit back and relax. Or if you are not so lucky, the screen would light up but there would be colours bars which would signify that the iPhone is not working.
Many people who have tried to fix their iPhone screens have reported nothing but failed attempts. This could be really more of a hassle for you, since you may end up damaging more parts than before. You will have no choice but to go to a professional to get your phone fixed, and this time you will have to pay even more. This is why it is better to stay safe and leave a daunting task such as an iPhone repair to people who know what they are doing.
So unless you have had success in repairing iPhone screens before on your own, it would be better to go to a third party or Apple store itself to get your gadget fixed. Sure, it will be expensive, but it will save you from running into extra costs later on. Also, the best idea would be to make sure that you get a very thick and sturdy case for your iPhone no matter how bulky it makes your gadget. Prevention is better than cure and if you walk the extra mile to take care of your iPhone, you won't run into such high expenses because of repairs.