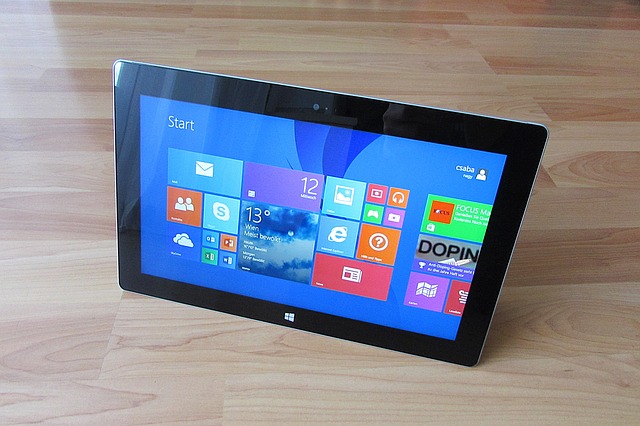 One of the major headaches that come with every single update of the OS is the possible compatibility that it might share with your printer. Windows 8 was released to an eager audience some time ago, and eventually some users figured out that their Canon printer will just not work on the new OS. Either you have already updated the new OS and are looking for a way to make your old printer work, or you are thinking of updating to Windows 8 and are not sure if your printer will work after it is installed. Either way, this could turn into a difficult issue to tackle.
Compatibility
To see the compatibility rate between some Canon printers and Windows 8, a team of software technicians decided to install a couple of Canon printer models (chosen at random) on the RTM version of Windows 8. This is the release to manufacture version of the new OS which was generally used to conduct experiments to figure out its speed, efficiency and compatibility. After the experiment the team published its results online. Some of the Canon printer models worked because the Windows 8 already came with a preset of drivers that enabled some of the printers to function, while other printers did not sync with the OS at all. Since then on, Windows 8 has come out with various updates to support a lot of Cannon printers.
If you have a Cannon model that is not functional with the new Windows 8, there is no need to despair. The good news is that there will be a driver out there that you can use to install. However, the bad news is that you will have to search the Internet to find it. The official website of Canon has already displayed a chart to show which Cannon printer models are compatible with the new OS. As per the information provided, all the three Pixma MG, MP and MX Series will work with Windows 8. Photo Inkjet and Professional Photo Inkjet Series are also completely functional on the new OS. While all Canon printers under ImageCLASS Laser Printer Series and ImageCLASS Colour Laser Multifunction Series work well on Windows 8, some of the models under ImageCLASS BWLaser Multifunction Series like ImageCLASS D680, D760, D761, D780, D860 and D880 are not compatible at all.
If you find that your Canon model is being listed as compatible, simply click on it and the website will take you to the right page to download the driver so as to install it on Windows 8. However, Canon printers do not often work smoothly on the updated OS. There are several problems users could encounter while printing on a Canon model. Some of the common issues and their solutions have been listed below:
During installation, a message sometimes pops up which says "Printer driver is currently in use". Right after that the printer driver installation gets affected and it stops. This usually happens when the user connects the PC to the Printer before installation.
If you connect the Canon printer to the computer without having installed the driver first, you will find that a lot of the settings will not be displayed properly in Printing Preferences.
You must not set up the Wireless or LAN connection with a USB cable plugged into the PC. If you do this, the printer will start displaying error messages, saying "An error occurred while communicating with the printer". This will happen during installation of the driver, and it will shut down immediately after the message is displayed.
One of the issues people could face is that the Cannon printer might be displayed as offline, even though it is not. At this moment, the error message would state that the USB cable is not connected to PC, when there is no need to use USB because the printer's wireless connection has already been set up. One of the ways this problem could be bypassed is by going to the Print Job window and then checking under File menu that the printer is set to be not used when offline. If this alone does not work, just rebooting the wireless network is enough to get going. But as a last resort, uninstalling and re-installing the driver is what does get the job done for sure!
In case you don't have a printer but planing to get one make sure you buy one that will suit your needs and that has cartridges in your price range. Here you can review printers and here you can see average prices for toners and cartridges.
Finally, setting up the printer is not enough. It is essential to keep printer cartridges in stock so as to avoid losing precious time when the printer runs out of ink. A lot of people decide to wait thinking that the price of Canon cartridges for older Canon models will go down with time. But this never happens. Canon cartridges are one of the few products in the market which will be sold at the same price always.
This basic know-how will save you time, trouble and money while installing new driver for your printer on Windows 8.