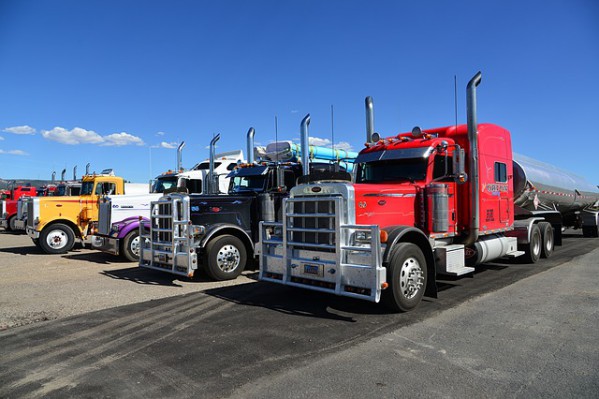 Modern business models depend on data for business process analysis. In some instances, better analysis is achieved with large amounts of raw data. This intimidates some business owners because they cannot grasp what big data is all about. In truth, large volumes of various kinds of fleet data can contribute to better vehicle management. The information which can be gleaned from analysis would show driving styles which yield better fuel consumption; comparative data between different trucks, models, makes, engines, and fuels; driver efficiency; optimum routes given time of day; and a host of others. It all depends on what raw data is gathered and how it is analyzed.
Why is it easy to make fleet management work? Here are a few reasons.
1. It is easily managed
You don't have to have any special technology or gadgets to check on how your fleet is running. The GPS tracker for car can be checked online and in real time. So you can be at work, at home, or even at the theatre and still be able to monitor everything. If you have a mobile phone, you can even use that to track the exact location and access other relevant information about your fleet.
2. It is cost effective
You don't have to spend too much for a fleet tracking service. The device is set up on each of the vehicles and all of them are monitored using one system. So basically, you don't have to spend a fortune even though you are monitoring a dozen of even a hundred vehicles. You can spend the same amount for trucks, vans and other kinds vehicles that you use to deliver goods or transport items.
3. It saves you money
In the long run, you will be saving a lot of money in terms of productivity and safety. If your drivers and staff are taking a lot longer to complete their trip or are making too many stop overs, the fleet tracking software will know and you will be informed of this as well. This way you will not miss out on delivery schedules and you can increase your sales and profits. When you have established yourself as a supplier or delivery service that can be counted on in terms of time and schedule, more and more clients will want to hire your services. Additionally, fleet management tracks the location of vehicles to ensure their safety against thieves and other lawless elements. This again will save you money in terms of insurance settlements and ensure that the premiums you pay are not over the top because of security risks.
4. Fuel efficiency
Caring for the environment is something that everyone should be concerned about. Fleet tracking also monitors if the drivers are using up fuel efficiently by how they drive. The less your carbon footprint the less times you have to change parts in your vehicle or have the engine changed.
Fleet management will work for any kind of business and has been proven to help in more ways than one.