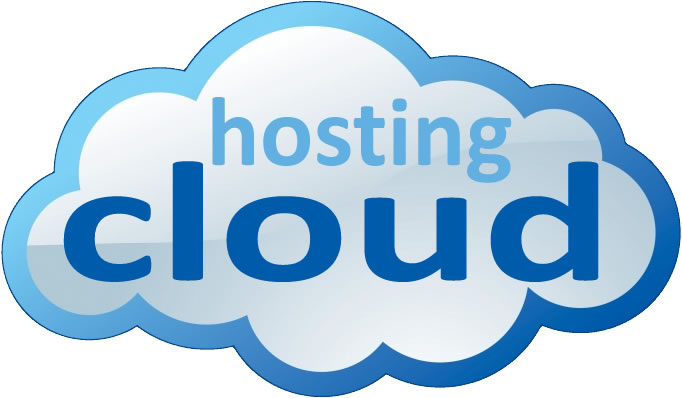 Cloud hosting is the new buzz in the arena of technology. It has turned out to be one of the most practical and effective solutions for hosting a small business website. The major reason behind this is that these web hosting solutions can fit your budget and needs well. It is a "Software as a Service" model that can let a small business save significant amount of IT cost. You just have to outsource the maintenance of your hardware and software for hosting your website. All the headaches related to managing your IT operations, hardware and software updates and personal costs will no longer bug you.
With cloud hosting, you will get a chance to say goodbye to dedicated servers and there will be no hardware required to manage the function of your website. It is a fairly new technology so people are not familiar with the concept yet. Businesses have been accustomed to use physical devices for hosting their websites and hence the solutions provided by cloud hosting are somewhat confusing for the small businesses.
Have a look at the key cloud hosting solutions that small business owners can enjoy:
Efficiency
Using cloud hosting, you can easily access all the web apps by simply using a web browser or a mobile app too. The systems can be virtually accessed from anywhere you like as long as you have an internet connection. This can be a great time saving option, as you can change or update your website on the go. You can enjoy better web management and there will be less downtime fears.
How Does Cloud Hosting Work?
Cloud hosting is similar to how you use gas or electricity. You pay for as much resources as you use. These resources are shared ones so they are not going to be much costly. If all of a sudden your website starts getting more traffic, you can scale up the resources to adjust things up. Similarly, when the web traffic decreases, you can scale down the resources. In either cases, there is not going to be any service interruption. That's the beauty of cloud.
How Does Cloud Let You Save Money?
Cloud hosting can let you save a significant amount of money in many ways. First of all, you won't need to hire anyone who has special IT skills to manage your business operations or even website. The third party host is going to provide you hardware and software solutions so you will simply have to implement the applications. This is going to be much easier than working on physical servers or hosting solutions.
Another thing that can let you save money is the cloud utility structure. In real time, you have all the control on upsizing or downsizing the resources according to your current needs. Eventually, you are going to pay for what you used. We all know how painful it was to pay for the services you never even used in traditional hosting solutions. In cloud hosting, that's not going to be an issue anymore.
Better Security and Reliability
Your data is shared across a network of multiple servers. So, if any single server crashes, there will be plenty of other servers to use. Your website will stay live and your customers won't have to wait. The applications can also be used in full capacity. So, cloud is not just effective, it is cost effective too. Also, the data shared on different servers does not mean there won't be any security. The data is always secure because it is centralized.