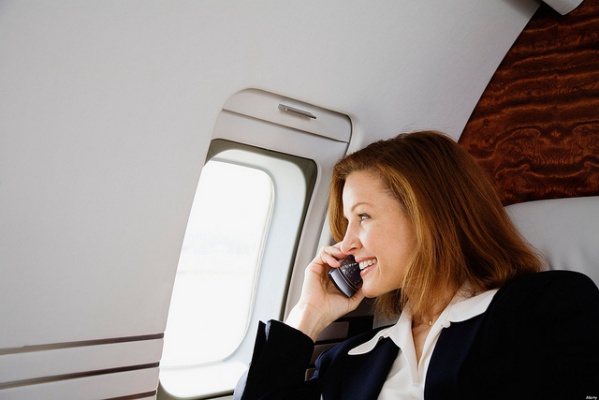 When you run a business, you will be aware that its need change quite often. Just because something worked well for it last year doesn't mean it will this year or even next year! An important function of any good business is the ability to communicate with others.
Employees of any business communicate with colleagues, customers and suppliers in many ways. Examples include telephone, fax, email and video conferencing. Another popular method of communication is by cell phone.
It's not uncommon for workers to use employer-provided cell phones in connection with their work. Sales reps, for example, spend a lot of time out of the office and so need a way to communicate with colleagues and clients.
They won't want to use their personal cell phones for work purposes. And so their employers will often give them a cell phone, usually a smartphone, to use instead. Are you about to get some new cell phones for your employees to use?
If so, it's important that you consider the following points first before signing up to any specific contract deal. You need to make sure you're getting the best value for money. And that the cell phones you choose are up to the task. Here is what you need to know.
What type of cell phones do you need?
Businesses will almost certainly need to get smartphones for their employees. These awesome gadgets let people send and receive email, go on the Internet and run a plethora of useful "apps."
There are various smartphones on the market. Examples include the Apple iPhone and the Samsung Galaxy. BlackBerry is also another popular brand of smartphone. The handsets you choose need to work with your email systems and also offer the right blend of battery power and functionality.
How much do you want to pay?
Another important consideration is the cost of your new cell phones. You will usually have to pay an upfront cost for the handsets, followed by a monthly contract fee – sometimes known as "line rental."
Some cell networks offer discounts on volume deals. So it's worth checking out the market and what's on offer to get the best bang for your buck.
What about mobile broadband?
When your staff aren't near a Wi-Fi access point, their cell phones will have to use mobile data connections for going online. Be sure to check the mobile broadband plans that come with your contracts.
They need to allow sufficient provision for heavy use. For instance, a plan that only allows 250Mb of data is useless if each worker uses around 5Gb a month!
And is there a specific network I should choose?
There is no one clear network that is recommended above the rest. Each network will be good in some areas and poor in others.
Each network's website will have a coverage map. Look at each one to determine who offers the best network coverage for your region and shortlist the best of the bunch. There is no point choosing a cheap deal if you can never get a signal!
Photo of businesswoman using cell phone on private jet by Sam Churchill. License: CC BY 2.0.