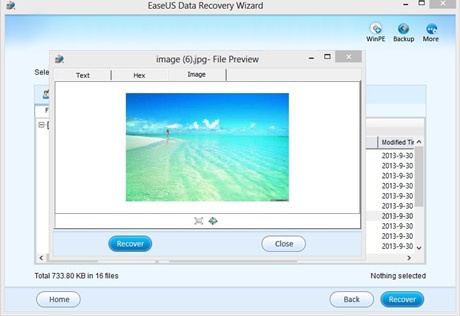 Millions across the world make use of computers and other mobile devices that allow them to store data and access it from anywhere whenever they want it. However, it is also important to make sure that you protect and secure the data to ensure that you can access it whenever you want. Today, there are many data recovery software and programs available on the market, but you need to be selective while you are picking one. EaseUS data recovery is among the popular data recovery programs that you will find on the market. Here we review EaseUS Data Recovery Wizard Free and find out more about how it can help you to recover your lost data from desktops, laptops and even memory cards.
While there are many top end data recovery programs that offer comprehensive package the fact is that most of these programs are not available for free. EaseUS Data Recovery Wizard Free allows you to get all the features for free, so you can download it online and ensure that you don't pay anything for protecting and recovering your lost data. The program is downloadable on Windows and Mac operating system. You can download the file directly from the website and install it on your desktops and laptops.
With EaseUS Data Recovery Wizard Free you can recover anything you have lost like files, data, content, pictures, videos, audio files, emails and other documents. You can make use of the deep scan feature that ensures that you do not miss out any file that you want to recover allowing you to get back all the files that you have lost accidentally or due to technical error. You can also preview the files before you recover them so you save time on recovering only the important files. It is also a memory card data recovery program so you can recover files from the memory card as well. Now, you don't need to worry about downloading and installing different programs for recovering data from memory card.
EaseUS Data Recovery Wizard Free is easy to use and has simple procedure to recover the lost files. This means you don't have to go through complicated technical instructions to recover files from your desktops and laptops. The entire procedure to search, preview and recover the files allows you to handle the program on your own without any need for technical expertise.